Tummy Tuck (Abdominoplasty) is one of the most frequently requested procedures at Fleming Island Plastic Surgery. Once, it was mainly mothers who sought this path to a tighter, flatter stomach, but that has changed. Now, women of all descriptions and many men are asking about this procedure. This surgery removes excess fat and skin while tightening the internal abdominal wall muscles. The results produce a firmer, slimmer stomach, that gives clients the confidence to show off their body without worrying about a flabby tummy. It is important to note that this is not a weight loss procedure or a solution for excessive weight gain. Dr. Wallace recommends patients to be in good physical health and at a healthy weight prior to undergoing this surgery.
Tummy Tuck (Abdominoplasty) Reviews
"Tummy Tuck at Coastal Cosmetic Center - Jacksonville, FL - Dr. Wallace is the consummate professional in every aspect. He is extremely knowledgably and had an excellent bedside manner during consulting examination."
- J. /
RealSelf /
Aug 04, 2013
"Love my Flat Tummy! - Jacksonville, FL - Dr. W performed my tummy tuck. Of course, I was nervous, but quickly put at ease with his great bedside manner and confidence. I came to Dr. Wallace 6 years after the birth of my daughter. I had been struggling with the loose skin that comes from a c-section. No exercise could have fixed it. I made the decision to have the surgery soon after meeting with Dr. Wallace. He made me feel comfortable with that decision. It has been 1 month since my tummy tuck and I am doing great! I have minimal scarring and the pain throughout my healing has been way less than my c-section. I recommend Dr. Wallace 100%"
- J. /
RealSelf /
May 25, 2011
"Finally getting my Tummy Tuck on 6/7/2012 ! - Jacksonville, FL - At my consultation my doctor answered all of my questions and I felt completly comfortable with him. I can't wait to see him on the morning of surgery. My preop appointment is June 1st and my surgery is June 7, 2012."
- A. /
RealSelf /
May 02, 2012
"Breast Implant Removal/Revision 600cc Saline to Silicone 800cc Hp - Jacksonville, FL - Dr. Wallace is truly a perfectionist. Professional, caring, sensitive to your needs. He listens to you. He takes the time to explain the procedure, the "pros and cons". He answers all of your questions. If you want it done right the first time... look no further. The staff is AMAZING. Thank you Dr. Wallace"
- F. /
RealSelf /
Oct 26, 2013
"Amazing Doctor and Staff - Jacksonville, FL - I normally am not one to write a review but because I researched so much on my own before doing this procedure, I wanted to share my experience with others so that it may help them the way it helped me! I am day one post surgery for tummy tuck and lipo. Yes it is very painful but I am in absolute amazement at my results already!!!! I am truly impressed and so happy that I finally did it! I went and met with Dr. Wallace and from that point forward I knew he was a doctor for me. He is very nice , personable, and answered every question I had and then some. As a matter of fact when I came back for my preop I wasn't even supposed to meet with Dr. Wallace but because I had additional questions he took the time to come in and meet with me to answer those additional questions. I felt very comfortable with him and his entire staff from the moment I walked in the door. I am extremely picky, and I couldn't have asked for a better doctor and staff! All very kind and on top of things. One of the main reasons I decided to go with Dr. Wallace initially was that I was very impressed with his work because he made his incisions so low. I am SO happy with how he did my incision and how low it is. He listened very carefully to my request and did exactly what I asked for! If you are planning a tummy tuck I would highly suggest that you also add lipo with it, if you are going to go through with the surgery you may as well do it right!!!Again amazing doctor and staff!!! I couldn't be happier or more impressed at only 1 day post op!!!! Good Luck, I hope this helped with your decision making. Dr. Wallace will be the only doctor I use from this point forward for anything cosmetic! Amazing work Dr. Wallace!!!"
- W. /
RealSelf /
Jul 21, 2015
Previous
Next
A traditional (full) tummy tuck is suitable for both men and women who have a moderate amount of excess skin in their midsection. This procedure is commonly performed on women post-pregnancy. During this surgery, the incision extends from hipbone to hipbone, which grants the surgeon access to a greater portion of the internal structures. Liposuction is used to remove fat and the abdominal muscles are pulled tightly and secured.The belly button is usually repositioned for natural placement during this procedure as well.
Individuals who are in relatively good shape but desire a flatter tummy may be good candidates for a mini tummy tuck (known as a "Brazilian tummy tuck"). These patients have loose abdominal fascia, but the muscles aren't stretched to the point where a full tummy tuck is necessary. During surgery, a smaller incision is made along the lower abdomen, liposuction is used to remove excess fat, and the remaining skin is pulled tight. The belly button is not usually affected by this surgery.
The extended tummy tuck is reserved for patients who require major skin tightening and body contouring following a major weight loss. The extended tummy tuck requires a longer incision that extends beyond the hips, as well as another one around the navel. Liposuction is used and the excess skin is trimmed away and tightened. The belly button is also repositioned during this surgery.
A tummy tuck is performed under general anesthesia in an accredited surgical facility and typically takes around 2 hours to complete. It is considered an outpatient procedure. After surgery, patients will wear a compression garment and will need to rest for the first 48 hours. They should make a concerted effort to move around in order to help promote blood circulation, but should only attempt to initially stand at a 45-degree angle to protect the incision. Pain medication will be provided to help with post-operative pain. Clearance to resume exercise is usually given around 4-6 weeks.
Average Cost for Tummy Tuck
The price for abdominoplasty will vary depending on the technique used, the patient's condition and aesthetic goals, as well as other factors relating to the surgical case. However, on average, most patients can expect to pay between $7,000-$12,500 for their tummy tuck procedure.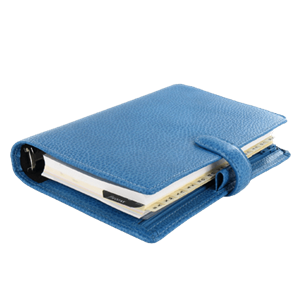 Plan Your Procedure
Average Cost

$8,000

-

$14,000

Recovery Time

8-12 Weeks

Average Procedure Time

2-4 Hours

Procedure Recovery Location

Out-Patient
Contact Us
Patients who have loose skin in the lower abdomen may be better candidates for a skin tightening procedure such as a tummy tuck. If a patient is battling unwanted belly fat, but otherwise has good skin tone, liposuction (which removes fat only) may be all that is needed. The best way to determine this is to schedule a consultation with Dr. William Wallace.
Abdominoplasty can be combined with another cosmetic procedure, such as breast augmentation, a breast lift or liposuction that targets other areas of the body. This is sometimes referred to as a "Mommy Makeover" and is considered a common practice, especially where pregnancy, weight gain and breast-feeding are concerned.
Unfortunately, scarring is a part of this procedure. However, every effort is made to minimize scarring, and the incisions are generally placed in locations easily concealed by undergarments. For women who have had a previous C-section, the original C-section scar will be replaced with the tummy tuck incision. Most patients feel the physical results of this surgery far outweigh any scarring left behind.
Pregnancy or Weight Gain?
For optimal results, it is recommended that patients wait to have abdominoplasty until after all pregnancies have been completed. This is to ensure the stretching and weight gain that occurs with pregnancy does not compromise the results of the surgery.
Additional Procedures