Overtime, the face begins to lose volume and gains fine lines and wrinkles. Injectable fillers, sometimes called dermal fillers, are used to treat wrinkles and loss of fullness. While a face lift or other plastic surgery can address some of these concerns, many people haven't reached this stage yet. They are looking for a solution that doesn't involve general anesthesia and surgery. An injectable filler is a minimally invasive cosmetic treatment that is a wonderful method for restoring skin to a smoother, younger appearance. Fleming Island surgeon, Dr. William Wallace, is a highly skilled and experienced injector who has performed thousands of filler treatments to help his clients achieve their aesthetic goals. As an added bonus we also have a talented Nurse Practitioner on staff that can perform these injections.
Injectable Fillers Reviews
"I'm 30 minutes out of my first fillers and I love it!! Everyone was so kind in the office and Dr Wallace is King. He did an amazing job. Thank you sooooo much??"
- L.M. /
Facebook /
May 02, 2017
"Excellent Doctor! - Excellent! Dr Wallace is a very kind, gentle doctor. I wait until I visit my daughter in Florida to get anything done, I don't trust anyone else to do my injectables. I had Kybella and Voluma done and it still looks good and I'm very pleased with the results. He has taken years off my appearance without looking like I have had anything done! I would highly recommend him to anyone!"
- D. /
RealSelf /
Oct 24, 2017
"Dr. Wallace has great technique for injectable fillers. He understands what is best for each individual person's needs, depending on their facial structure. Thank you Dr. Wallace and staff for always making me feel welcome and loved.. Looking good for the holidays"
- Anonymous /
Facebook /
Nov 13, 2018
"Maria is super gentle and easy to trust when it comes to injectables! She always addresses and treats my concerns accordingly. She has been doing my Botox since she started at FIPS and just recently did my lip injections (which I'm OBSESSED with how perfect they look!!!) I Love my injector & Fleming Island Plastic Surgery!!"
- K.H /
Facebook /
Jan 10, 2019
"Dr. Wallace & Maria are both amazing. The staff is so polite. All the girls are such a pleasure to work with. Maria is the new NP who does Botox as well as other fillers etc. She truly is amazing...."
- D.B. /
Yahoo /
Jan 09, 2019
Previous
Next
The market for injectable fillers has exploded over the last decade; offering numerous options and brands for patients to consider. Read below to learn more and click here to see the type of injectables we offer.
Collagen is a protein that is made up of amino-acids. It can be derived from the human body or animals (known as bovine collagen). Collagen feels very natural when injected. It is commonly used in the lips for lip augmentation.
Calcium hydroxyapatite is a substance found naturally in human bones. It is a mineral-like compound and one of the heavier derma fillers. This particular filler treatment is generally used for deep crevices and creases.
Hyaluronic acid is a natural substance that exists in the human body. It can be found in connective and skin tissue and cartilage. It is extracted, reformulated and then offered as a derma filler. It is a popular choice because of its compatibility.
Polylactic acid is a synthetic substance created and used as a filler. This particular substance works differently than the other fillers because, once injected, it stimulates collagen production. Therefore, results will not be immediate but will appear gradually over time.
The primary filler on the market today is polymethylmethacrylate fillers (PMMA). This filler contains a low concentration of microspheres suspended in a larger amount of purified collagen gel. PMMA is more solid and heavier than most other fillers. It is used for deep wrinkles, deep contours and crevices, and is sometimes used as a implant during reconstructive surgery.
During/After the Procedure
Prior to treatment, the practitioner will assess various aspects of the face and make marks directly on the skin to note where the injection sites will be. The face will be cleansed and a local anesthetic will be applied to help numb the top layer of skin. Using a syringe with a fine needle, the filler will be injected into the marked areas until the desired fullness has been achieved. Most patients are pleased with their results. While this will vary by filler product, most will produce results lasting from 3 months to a full year.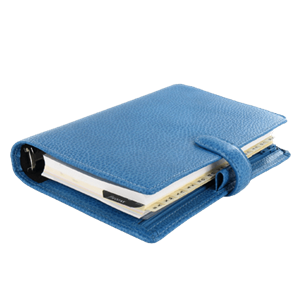 Plan Your Procedure
Average Cost

$700

-

$14,000

Recovery Time

No Downtime-Mild swelling 48hr

Average Procedure Time

30-45 Minutes

Procedure Recovery Location

Out-Patient
Contact Us
All injectable fillers on the market today are FDA-approved and are safe to use. It is important to discuss the differences between each filler treatment to decide which is the best choice for your specific situation.
The results of each injectable filler treatment will vary. On average, most will last between 3 months and a full year. Restylane, Juvederm are among some of the most common fillers and usually last 6 months or longer.
Injectable fillers help to decrease wrinkles by adding volume to smooth the skin's surface. BOTOX and Xeomin offer a result that looks and acts similar, but with a different approach. These treatments use a neurotoxic agent injected into the skin to temporarily relax overactive muscles causing wrinkles. When the muscles relax, the visible wrinkles on the outer layer of the skin relax and soften, resulting in a smoother, younger appearance.
Related Procedures
Related Post