Using Renuvion™ to resurface the skin is the ultimate game changer. When performing this procedure, the cool helium is applied to the outer skin, heating the skin precisely and without any damaging adjacent tissues. This removes the outer layer of skin (epidermis) without burning the deeper dermal layers, and only heats the tissue just enough to cause contraction of the skin. Depending on the depth of the wrinkles, more than one pass over the skin may be necessary to produce the desired results, but rest assured, the results are simply amazing. Sun damage and wrinkles disappear leaving a softer more youthful skin texture and tone. More importantly, the skin is also tightened and lifted! Unlike with traditional lasers or face-lifting alone, when using Renuvion™ to resurface the skin, the skin's tone, texture, and pigment are restored while simultaneously tightening and lifting the skin (reducing skin laxity). Simply put, without any skin excision at all, Renuvion™ can roll back the clock 10 or more years. Prior to Renuvion™, in order to attain this kind of result, a patient would have to undergo two procedures; a surgical facelift with scars and a resurfacing procedure which would require significant downtime for healing. The below procedures use this ablative technique. This procedure can be performed anywhere on the body, with the exception of the de´collete´.
The peri-oral region, or area around the mouth, is one of the areas that benefits the most from Renuvion™ Dermal Ablation. This is the first modality that can actually remove wrinkles around the mouth (peri-oral rhytids) without causing a white ring around the mouth or a fake duck-like look of excessive fillers. Additionally, because of the ability of Cool Plasma to cause tissue contraction, lips that thin with age can be brought back to a more youthful, aesthetic shape by actually lifting the lip margin and shortening the lip length between the nose and the upper lip- without surgery!
Renuvion Skin Resurfacing Reviews
"I was interested in a new procedure called Renuvian and Dr.Wallace was 1 if the only 2 doctors in the area who does it. I consulted with both of them. I chose Dr. Wallace not just because he has more experience doing it but also becouse he was so thorough during his consultation. I actually ended up having 3 consultations becouse I had new questions arise. I offered to pay for additional consultation & his office declined and he took just as much time w/ me on my final consult as he did on my first. I did do the Renuvian procedure w/ Dr.Wallace. The procedure itself wasn't very painful. The most painful aspect is probably looking at yourself in the mirror for awhile, lol since it's a skin resurfacing procedure. But I was prepared for that since Dr.Wallace was very candid about what to expect. My healing process has taken longer(prolonged redness) so I have been frustrated at times. Dr.Wallace & his entire staff, especially Stacy have been very supportive & understanding. I truly appreciate their post procedure care. They did everything possible to get my healing process moving along. Dr. Wallace even sent me over to the Pura Vida Spa to meet with Amanda the esthetician there. She made recommendations for my skin ( including products)  that have made a tremendous difference. I am 4 most post procedure and am excited about my results. The lifting & tightening, especially around my eyes is exactly what I was hoping for. Dr. Wallace awesome and really cares about his patients!!"
- B.D. /
Yelp /
Aug 08, 2018
"I was interested in a new procedure called Renuvian and Dr.Wallace was 1 if the only 2 doctors in the area who does it. I consulted with both of them. I chose Dr. Wallace not just because he has..."
- B.D. /
Yahoo /
Aug 08, 2018
"I have had several procedures from Dr.Wallace. He did j plasma and recently a scare revision. Everything came out better than expected. Dr. Wallace truly cares for his patients. His staff is Amazing!!! They are all extremely helpful and caring. When you go in there everybody treats you like family and enjoy what they do. I highly recommend Dr Wallace and his staff. I won't go anywhere else."
- D.M. /
Google /
Sep 19, 2018
Previous
Next
After Your Ablative Procedure
After having Renuvion™ Dermal Ablation, you may experience significant swelling and redness of the treated areas. It is critical to avoid the sun in the weeks following your procedure. Dr. Wallace will provide you with specific instructions and products to help your skin heal faster and optimize your results. You will also have complimentary skin care services to prepare your skin in advance and to maintain your results following your treatment. At about 4 weeks following Renuvion™ Dermal Ablation, most patients are back to normal wearing makeup, although some pinkness can remain for up to 3 months.
Is Ablative Right For Me?
Renuvion™, like most resurfacing procedures, should only be performed on men and women of relatively fair skin, referred to as Fitzpatrick skin types of 1, 2, and 3. Typically, patients who have a dark complexion, such as Latino and African Americans, are not candidates for this type of procedure. Dr. Wallace will let you know and make alternative recommendations if needed.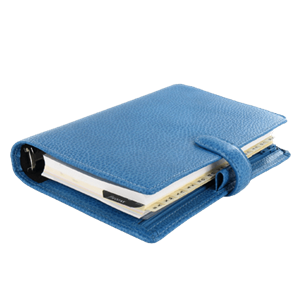 Plan Your Procedure
Average Cost

$6,000

-

$8,000

Recovery Time

8-12 Weeks

Average Procedure Time

2-4 Hours
Contact Us
Related Procedures