Plastic surgeon, Dr. William Wallace, offers neck lift surgery to individuals who desire a stronger contour and more youthful appearance. A neck lift procedure tightens loose skin and removes excess folds from the neck, which makes it a great option for those who can't lose stubborn neck fat by diet and exercise alone. It also helps with saggy jowls and excess fat under the chin. The results produce a revitalized, smooth neck to compliment the flattering appearance of the face. Some patients may not need a neck lift at all. Kybella is an injection that can also decrease fat and improve the look of a loose neck and chin through a nonsurgical lift. Both the surgical and nonsurgical method of Kybella can be discussed during the consultation, where Dr. Wallace will create a custom treatment plan that will produce the desired outcome.
Neck Lift Reviews
"Dr. Wallace is Excellent! New Face and Neck in No Time! -Jacksonville, FL - Amazing experience - I was treated like a princess. Very professional, knowledgeable physician and staff. From anesthesia to post-op care, the very best!"
- T. /
RealSelf /
Sep 14, 2013
"Life Changing Neck/Face Lift - Jacksonville, FL - Dr. Wallace has always taken whatever time needed to fully explain everything to me. He told me what all my options were, what to expect during/after the procedure and what results we could achieve. His staff has been so helpful, have taken the time to answer questions and have just been really pleasant to deal with. Dr. Wallace is amazing and I couldn't be happier with my results - any future procedures will definitely be with Dr. Wallace!"
- D. /
RealSelf /
Mar 19, 2014
"After having some a mini face lift, upper/lower eyelids down , and a neck lift performed by DR. Wallace last August I can say I am very pleased with my results. Being patient and waiting for all of the swelling/ bruising to go down is key . He entire staff are very friendly , laid back , and make you feel comfortable. After having the nips/ tucks that I did, there is always upkeep and maintenance! I have been seeing Amanda for all of my skin care upstairs at their Pura Vida Spa .. As an adult I have always suffered from acne on my chin area and dry skin because of the harsh creams . I have had 2 IPL treatments with Amanda , and feel like layers of my life have been removed and all the the reoccurring acne is gone !! Also my skin texture is so soft and even has a glow ! She encouraged me to purchase the few products I needed for my skin , and nothing unnecessary or overly priced . Can't wait to see her again for another treatment ,as well as a unwanted tattoo she is going to tackle for me ! The entire staff at PuraVida Spa are welcoming, warm , and friendly !"
- Anonymous /
Office Visit /
Sep 26, 2018
"I have seen Amanda at (PuraVida Spa) for my skin care following a mini face lift , upper /lower eye lids , and a neck lift , that was performed by Dr. Wallace at Fleming Island Plastic Surgery last August . Amanda is very experienced in skin care and knew exactly what would work for my skin , and she was right ! I have always suffered from acne as an adult around the chin area and with the treatment plan she chose for me my skin is clear , smooth , acne free! She never tried to push any "fancy or unnecessary " products just what I needed . After having the procedures I did on my face maintenance is a must .. just like an oil change in your car ! Can't wait to see Amanda next month for another IPL treatment .... All of the staff at FIPS and PuraVida are friendly , laid back , and always make you feel comfortable ."
- Anonymous /
Office Visit /
Sep 25, 2018
Previous
Next
A neck lift will address several issues including the removal of excess fat, the trimming of hanging skin and the tightening of loose skin around the underlying neck muscles. An incision is made under the chin, and in some cases, behind or in front of the ears. If fat removal is part of this surgery, liposuction will be the first step. Next, the neck muscles (platysma) are pulled tight and the overlying skin is stretched and re-draped to achieve the desired definition. Sutures are placed deep within the neck wall and a drain may be inserted to control bleeding.
A neck lift is considered an outpatient procedure, performed under general anesthesia at an accredited surgical facility. This surgery typically takes 2 hours to complete, but that will vary by surgical case. After surgery, there will be some bruising and swelling. Patients will feel tightness and a pulling sensation as the neck adjusts to its new position. It can take several months for the optimal results to appear and for the neck to look and feel natural.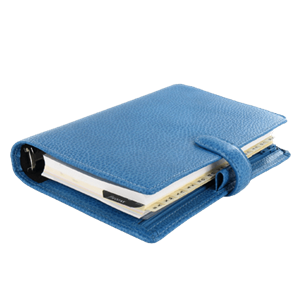 Plan Your Procedure
Average Cost

$9,000

-

$12,000

Recovery Time

8-12 Weeks

Average Procedure Time

2-4 Hours
Contact Us
Loose skin within the neck is a distinct flaw that can only be removed through surgery. Unfortunately, this is the only true way to redefine a person's neck and add the necessary definition needed to improve the contour and profile.
A neck lift does require an incision under the chin and near the ears. However, these are placed inconspicuously (within the hairline on the ears and under the chin) so looking straight ahead you will not see them. We make every effort during surgery to minimize visible scarring as much as possible.
Individuals in their 20s and 30s may benefit from a neck lift, especially those who have experienced a massive weight loss or have a hereditary defect of the neck. Patients in their 60s and 70s often undergo a neck lift to cosmetically treat the visible signs of aging.
Some patients will have issues with their neck, but these problems may actually be the result of a "weak chin." Without the proper support of the chin bone, the neck isn't able to have a defined contour. A chin implant (genioplasty or mentoplasty) may be recommended to reshape the chin and make it wider or more prominent. This can have a great impact on the neck for many patients. This surgery is considered a reconstructive procedure and requires the skill of an experienced surgeon. A neck lift may still be needed once the chin has been corrected.
Related Procedures