Every year, many women in the Fleming Island area make the decision to have breast augmentation surgery with implants. Commonly, women are thrilled with their augmentation results, however, some patients may decide to have the implants removed or replaced. At Fleming Island Plastic Surgery, Dr. William Wallace performs breast revision surgery to correct, remove or restore an existing implant that is causing issues such as rupture or leaking, or is no longer cosmetically wanted or desirable. Since silicone implants are a manmade product, over time, the implants may need to be refreshed, especially in women who have had them in place for more than a decade. Dr. Wallace is readily available to assist you in your breast revision, no matter the reason.
Reasons for Revision Surgery
There are various circumstances as to why a woman may decide to undergo breast revision surgery. The most common reasons are listed below.
If a saline implant ruptures, the implant device will deflate due to the leakage of saline. This will result in an obvious deflating of the breasts. Silicone implants will not deflate visibly, however a break in the shell may still occur. The only true way to detect a shell break is through an MRI, which is why routine check-ups are recommended throughout the years.
Breast rippling and/or wrinkling can occur along the side of the breast, or underneath it. This occurs within saline implants resulting in an unnatural appearance under the skin. This is most common in women who are extremely thin.
"Double bubble" is a rare complication with women who have breast implants. This occurs when the implant drops down behind the natural breast crease, or it has risen and now over-drapes (double folds) the breast. When this occurs, an unnatural indention will result in a "double" breast appearance. This is usually caused by improper breast placement from the original surgery, or severe capsular contracture, which shifts the implant from its position.
Some women may decide later in life they no longer wish to have breast implants in place. Breast implant removal is a procedure that removes the implants and tightens the skin around the breasts to create a natural look.
Some women will be unhappy with their breast size following breast augmentation surgery. They may desire a secondary surgery to replace the implant with one of a different size, texture or shape. Some women may want to go from saline to silicone, or vice versa to achieve the results they desire.
Scar tissue that has formed around the implant may create a capsular contracture. When this occurs, excessive tightening of the capsule will result in a hard feel of the breast. Sometimes, in order to correct this, a capsulectomy must occur. This is the removal of scar tissue from around the implant. In general, silicone implants have a higher incidence of capsular contracture (approximately 10-15% chances) than saline implants (5% chance).
This can occur post-surgery when an implant shifts or moves from its original location. This can also occur with aging, gravity, trauma to the chest area, or with excessive scarring.
Some women are not good candidates for breast augmentation surgery. Instead, they should first have a breast lift. Women who have sagging breasts and undergo breast augmentation surgery alone will not have strong results. The breast will continue to sag further due to the increase weight of the implant.
Breast Revision Reviews
"Top Notch Doc! - Jacksonville, FL - Choosing a plastic surgeon is a HUGE decision and one that I did not take lightly. I did a lot of reading and research before deciding to have a consultation with Dr. W. During my consultation he explained everything in great detail and never seemed rushed or hurried, which I found comforting. His bedside manner is unmatched quickly putting me at ease.The day of the procedure he met with me again to answer any questions. Later that day he called my home to check on me and days later quickly responded when I emailed him a question. It's obvious he truly cares about his patients and their results. I would highly recommend Dr. W. He is truly top notch!!"
- J. /
RealSelf /
Mar 07, 2011
"Dr. Wallace & staff @ Coastal Cosmetic Center - Jacksonville, FL - October 7th, 2013 UPDATE: I could not be more pleased with my TT results. I have ZERO regrets. In the beginning, I was VERY impatient and wanted instant results. It takes time to heal and I just couldn't imagine how awesome it was going to be with a negative outlook. Man was I wrong! Everyone heals differently. I really cannot explain how much this surgery changed my life. I feel awesome!! The first time I put on a bathing suit, I felt an enormous sense of confidence that I had not felt since I was a teenager!! It has been over a year and I am thrilled with my results. I would do it again in a heartbeat! One of my biggest fears; was my belly button. I didn't want it to look like a circle. My belly button looks like I was born with it. You cannot tell! I am actually going back to him on the 24th to remove a previous BA w/ Saline and having new HP Silicone implants put in. If you are reading this and wondering if Dr. Wallace is right for you... trust me.. he is. I am so glad I chose him. A true professional and a master surgeon. I will be posting new pics asap. I will also keep you updated on my new BA! - Fab and 40 in Jville!"
- F. /
RealSelf /
Jul 02, 2012
"36 Yo| 5'2" | 134 Lbs - 2nd BA 590cc/650cc UHP - Jacksonville, FL - This experience was better than the first!! Everyone was so nice and professional. After my consult with Dr. Wallace, I went back (with different clothes) for sizing. I like that we didn't discuss numbers (cc's of implants), until I found the look I was happy with. Sometimes, the numbers throw us off! When I returned to the office for my pre-op appt, the 'numbers' still scared me because I was afraid of going too big. Dr. Wallace was out of the office, but his staff kindly took me back and let me try on the sizers again. The night before my surgery, anesthesia called to discuss my surgery as well. They wanted to make sure this time I avoided post-op complications, such as nausea and vomiting like the first time. Well, surgery was 4 days ago and I'm feeling great! Dr. Wallace has been amazing from the start and so far I am very happy with my results! I would definitely recommend him to all of my friends! Thanks Dr. Wallace!"
- H. /
RealSelf /
May 24, 2015
"Couldn't Be Happier - Fleming Island, FL - Dr. Wallace did a fantastic job!!!! I am one wk post-op from getting my revision to correct the asymmetries, cleavage, and droop from my first augmentation. Even though, I was told by the previous surgeon that some of these corrections couldn't be made, my current surgeon really came through with the desirable results. I love my new silicone implants. I feel like a new woman. My self confidence has really improved also. Dr Wallace's coordinator and office staff were so friendly, inviting and super easy to work with. I financed my procedure and they helped me through it without any problems. If your thinking about a breast surgery, see Dr Wallace. Thank you, Dr. Wallace!!!"
- F. /
RealSelf /
Jan 11, 2016
"First class office. Dr. Wallace has been a miracle man in my life recently. When another Dr. Doesn't do what's expected of them as a Dr and another has to come in and re do his work, there no one I'd rather have then Dr. wallace. You will be in great hands with this man."
- C.W. /
Facebook /
Oct 20, 2017
Previous
Next
Patients who wish to have their implants replaced will undergo a procedure where an exchange of one or both implants may occur. These revision surgeries are generally straightforward. If scar tissue does exist around the implant, an additional step will be taken to remove this. Some patients may require a breast lift during the revision surgery. In addition, a tissue matrix device known as a strattice may be used if added support is needed. The goal of the revision process is to resolve or overcome issues in a way that satisfies the patient's aesthetic goals.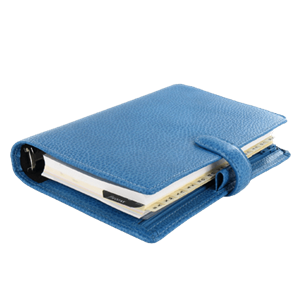 Plan Your Procedure
Average Cost

$6,000

-

$13,000

Recovery Time

6-12 Weeks

Average Procedure Time

2-4 Hours

Procedure Recovery Location

Out-Patient
Contact Us
Breast revision surgery is performed under general anesthesia as an outpatient procedure in an accredited surgical facility. The ease of recovery will depend on exactly what was being done during the revision process. Most women are able to resume their normal work activities after a full week of rest. Exercise will be a gradual process. It may take up to a full year for the scars to begin to fade and for the newly revised breast or chest area to look and feel natural.
Related Procedures
Related Post