Fleming Island plastic surgeon, Dr. William Wallace, works with women who have drooping or sagging breasts to restore their youthful position, shape, and appearance through breast lift surgery. This body contouring procedure utilizes a tightening method to remove excess skin and lift and raise the breasts to a higher position on the chest wall. Time takes a toll on the body, and one of the most noticeable areas that is affected is the bustline. The effects of gravity, pregnancy, breastfeeding, weight loss, and other changes cause the breasts to sag. Many women feel that this makes them appear older than they are. Moreover, they don't like the way they look in clothing and bathing suits. Any of these factors might motivate a woman to seek a breast lift at Fleming Island Plastic Surgery.
Breast Lift (Mastopexy) Reviews
"The Absolute Best! - Jacksonville, FL - If you're looking for the best, then look no further than Dr. Wallace! I went in for my second surgery with Dr. Wallace this past week. Hands-down he is the best doctor/surgeon and the proof lies within the transformations of his patients. I am thankful to be one of them! His work is outstanding and you can tell that he is truly dedicated, caring, skilled, and the best at what he does. I am a perfectionist and I wouldn't put my name on anything that I don't believe in or feel completely confident in, and without a shadow of a doubt I would recommend and endorse Dr. Wallace to anyone that is looking for the best!!! Thank you again Dr. Wallace :)"
- W. /
RealSelf /
Jun 05, 2016
"Implant Removal and Lift; Excellent Results - Dr. Wallace is extremely skilled and very professional. I feel very fortunate to be his patient. He is located in a suburb of Jacksonville and has the skills that would expected of a surgeon to celebrities. I was truly giddy over my results. His staff also has superior professionalism and communication skills, which is so important to me."
- F.M. /
RealSelf /
Aug 18, 2017
"Dr. Wallace is extremely skilled and very professional. I feel very fortunate to be his patient. He is located in a suburb of Jacksonville and has the skills that would expected of a surgeon to celebrities. I was truly giddy over my results. His staff also has superior professionalism and communication skills, which is so important to me."
- F.M. /
RealSelf /
Aug 18, 2017
"Hi Dr. Wallace. I just wanted to write a quick note, to thank you for everything. You and your office staff have been so polite and kind during this whole experience, and have made me feel comfortable the entire way. I'm so very thankful for that. I'm even more thankful for what you have given me, confidence in myself. That's something I've always lacked. While I've had confidence in my abilities, I have always lacked confidence in my appearance. It's hindered me in my social relationships and my work ones. Now I walk into a meeting a more confident person. I am even more determined now to continue on my journey to be a better me. Thank you so much! I just can't say it enough."
- D. /
Office Visit /
Feb 06, 2018
"From the moment I had my consultation January of 2018, I knew Dr. Wallace was the surgeon I wanted for my mommy makeover. He didn't try to be a sales man, he wasn't pushy or tried convincing me about what I should have done, he gave me the information I needed to make an informed decision!! I went to Dr Wallace wanting to have a tummy tuck, breast lift and vaginal tightening. Dr Wallace explained each procedure to me in full detail. He also informed me of alternative vaginal ...tightening procedures that weren't as invasive as surgery, that's how thorough he is. I had little knowledge of these other options, so, he told me to do some research and come back in 2 weeks to see him, so that I could have time to make sure what was right for me. By the time I went back to my 2 wk follow-up, I knew for a fact the surgery was right for me. So, I scheduled my surgery and on 3/19/18 I had my tummy tuck with lipo; breast lift and vaginal tightening and omg, am I glad that I did it!! I look absolutely amazing!!! I am 2 days post op and I stop looking at myself. I'm nit in a lot of pain, the pain meds are working great and everyone is marveling about how amazing I look!! I cant stop sending pictures to all my friends showing off my amazing new body. Oh and btw, I breast looks like I have implants in them, that's how amazing it looks!! It's evident that Dr Wallace loves what he does, he is very knowledgeable and takes pride in his craft!!"
- T.T. /
Facebook /
Mar 20, 2018
Previous
Next
The type of incision used during a breast lift procedure will vary depending on the degree of lift and whether implants will be placed during the surgery. If implants are a part of the procedure, whether silicone or saline, they are placed under the pectoralis muscle. This method provides additional support and helps to keep the breasts in a higher position for a longer period of time. In situations where a larger implant is desired, a supportive tissue matrix may be used as a sling to hold the implants in place.
The degree of lift will determine how many incisions are needed and where they will be placed. Once the incisions are made, excess skin and tissue are removed and the nipple and areola are repositioned for a natural placement. The sutures during this procedure are placed deep in the breast wall to secure and hold the breast up firmly. There are several incision placements to consider:
Around the curvature of the areola (the tissue immediately surrounding the nipple)
Vertically on the bottom of the areola, down to the crease under the breast
Horizontally beneath the breast following the natural crease
Breast lift surgery is performed under general anesthesia and is considered an outpatient procedure. Operative time in most cases is between 1-2 hours. Recovery following a breast lift will vary depending on whether it was a stand-alone surgery or if it occurred in conjunction with another body contouring procedure. Most patients are able to resume their normal work schedules within a few days. Exercise will be a gradual process. Most women are able to resume their normal routines within 6-8 weeks. This includes running and weight training, but can vary from each patient depending on the healing process.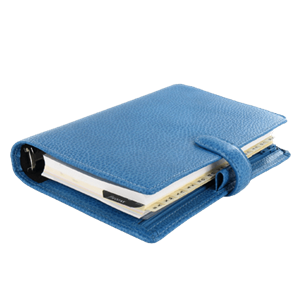 Plan Your Procedure
Average Cost

$4,000

-

$6,000

Recovery Time

6-12 Weeks

Average Procedure Time

3-5 Hours
Contact Us
Breast augmentation surgery with implants will help with size, but it will not help women if their breasts sag or droop downward past a certain point. Some doctors may use implants to help with sagging. With this approach, the immediate results may look better, but the additional weight causes the breasts to sag further. Some women find a breast lift is the only procedure they need to obtain the fullness they desire and determine implants aren't necessary. During the consultation, we will discuss whether a breast lift, breast augmentation, or a combination of both will attain the best results.
During a breast lift procedure, the nipple and areola will be placed in a location on the breast that is natural and proportionate. The goal during this surgery is to reduce the size of the areola (the area surrounding the nipple) so it looks balanced with the new breast size and shape.
There is no way to avoid making the necessary incisions to complete a breast lift procedure. Therefore, some scarring will result from this procedure. Every effort is made during surgery to minimize scarring. Most women feel that the physical results following a breast lift procedure are worth the scars left behind. During the consultation, we will provide detailed post-operative scar care instructions.
Breast reduction surgery may also be combined with a breast lift to help a patient achieve the size and shape she desires. This surgery is very similar to a lift, but with the added step of removing more breast tissue in conjunction with excess skin. More information on this procedure can be found on the breast reduction page.
Related Procedures
Related Post