At Fleming Island Plastic Surgery, our highly-trained Aesthetician uses SkinPen to perform mirconeedling therapy to rejuvenate skin for a tighter, younger looking appearance. This procedure utilizes fine tiny needles to penetrate the top layer of skin to initiate the skin's natural self healing process. During this time, collagen and elastin are produced to repair the microscopic holes made by the needles which improves the physical appearance of skin. Despite the use of needles, there is minor downtime and the recovery process is rapid and leaves clients with fresh, evenly toned skin. Clients often receive this treatment to improve rough skin, scarring and wrinkles.
Prior to the procedure, the treated area is cleaned and a thin layer of topical gel is applied to numb the skin. The aesthetician will apply a sterile cartridge-tip with 12 micro-needles to a handheld device. The SkinPen device will be pressed gently across the skin, gliding in one direction until the entire area has been treated. The feeling is comparable to sand paper moving over the skin. The procedure will result in tiny holes, known as micro channels, on the skin which will close almost immediately, triggering a healing response. This results in renewed skin, including a thickened dermis, which will soften the appearance of lines, wrinkles and scars. The procedure takes around 15-30 minutes.
Reviews
"Dr. Wallace is one of the most caring and talented doctors I have ever met. And as a paraplegic I have worked with quite a few."
- S. /
Healthgrades /
Jul 10, 2017
"I had a amazing experience at Fleming Island Plastic Surgery! The girls at the front are so sweet, and Dr. Wallace was awesome! He made me feel very comfortable and excited for my cosmetic surgery. He did an amazing job and I'm in love with the end results. I highly recommend Dr. Wallace & FIPS ?"
- P.Y. /
Facebook /
Apr 17, 2018
"Very professional!! Dr. Wallace and his staff made me feel comfortable and were very kind. I had zero issues or problems and they accommodated scheduling my surgery. The surgery center was just..."
- A.B. /
Yahoo /
Mar 27, 2018
"Very professional!! Dr. Wallace and his staff made me feel comfortable and were very kind. I had zero issues or problems and they accommodated scheduling my surgery. The surgery center was just down the road from Dr Wallace's office and the care I received after my surgery was amazing. The nurses were so kind and nurturing after I woke up. I received a breast reduction and tummy tuck and Dr Wallace did an amazing job! I'm still recovering but I can't believe it's my body when I look down!"
- A.B. /
Yelp /
Mar 27, 2018
"From the moment I had my consultation January of 2018, I knew Dr. Wallace was the surgeon I wanted for my mommy makeover. He didn't try to be a sales man, he wasn't pushy or tried convincing me about what I should have done, he gave me the information I needed to make an informed decision!! I went to Dr Wallace wanting to have a tummy tuck, breast lift and vaginal tightening. Dr Wallace explained each procedure to me in full detail. He also informed me of alternative vaginal ...tightening procedures that weren't as invasive as surgery, that's how thorough he is. I had little knowledge of these other options, so, he told me to do some research and come back in 2 weeks to see him, so that I could have time to make sure what was right for me. By the time I went back to my 2 wk follow-up, I knew for a fact the surgery was right for me. So, I scheduled my surgery and on 3/19/18 I had my tummy tuck with lipo; breast lift and vaginal tightening and omg, am I glad that I did it!! I look absolutely amazing!!! I am 2 days post op and I stop looking at myself. I'm nit in a lot of pain, the pain meds are working great and everyone is marveling about how amazing I look!! I cant stop sending pictures to all my friends showing off my amazing new body. Oh and btw, I breast looks like I have implants in them, that's how amazing it looks!! It's evident that Dr Wallace loves what he does, he is very knowledgeable and takes pride in his craft!!"
- T.T. /
Facebook /
Mar 20, 2018
Previous
Next
A patient can expect the treated area to appear bright red, similar to a sunburn, immediately after microneedling. The redness can last anywhere from a day to up to a week. The intensity and duration of the redness are dependent upon the number of passes performed on the treatment area, as well as the particular area treated since microneedling can be performed on the face, neck, and arms. In some cases, there's pinpoint bleeding. Since microneedling allows improved absorption of creams, gels and serums, an Aesthetician will determine the best products for the patient post-procedure. These can include bleaching or lightening serums, vitamin C or hyaluronic serums to accelerate results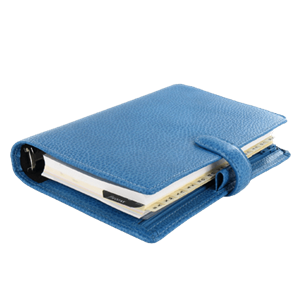 Plan Your Procedure
Average Cost

$650

-

$1,550

Procedure Recovery Location

Out-Patient
Contact Us
Right after the procedure, patients can expect the skin to glow. Over the course of a few weeks, a patient can expect to see a marked improvement in skin's color, tone and texture. In addition, there should be a drastic reduction of lines and wrinkles. Microneedling is also effective in diminishing acne and traumatic scars and stretch marks. A patient's appearance can continue to improve up to 6 months following initial treatment. While some patients benefit from a single treatment, 2-3 treatments are advised to get the best possible results.
Schedule Your Appointment Now!
Microneedling is an effective, safe procedure that continues to be a popular skin rejuvenation treatment among our patients. If you are seeking a nonsurgical, advanced way to brighten your skin and create a glowing appearance, we invite you to call our office for a skin assessment today. We will provide a custom treatment plan that meets your desired goals and aesthetic needs.
All Skin Care services are now performed in Suite C upstairs at Pura Vida Body & Mind Spa.
Related Procedures