Our Fleming Island Aesthetician understands that unwanted hair can be a nuisance. That's why at our Fleming Island Plastic Surgery facility, we offer laser hair removal to eliminate hair for both men and women in areas like the back, chest, legs, arms and face. Common areas of treatment for women also include the bikini area, underarms, side burns and upper lip. This procedure can remove up to 80-100% of hair because of the high-end laser light that works to specifically target hair follicles. Constantly shaving or using creams to temporarily remove hair can irritate the skin and cause redness. However, receiving a laser hair removal treatment at Fleming Island Plastic Surgery is gentle on the skin, and a long-term solution to destroying unwanted hair.
About Our Laser Technology
During laser hair removal, the Aesthetician will place an Alexandrite laser directly on top of the skin where the hair resides to penetrate hair follicles. The device produces a long wavelength of red light and energy to target the melanin in the hair. During this process, the follicles absorb the heat the laser beam emits, which damages the follicle and makes it difficult for the hair to grow back. Most patients are able to achieve results in a 30-45 minute session that occurs once every 3-4 weeks over the course of several months.
Reviews
"Dr. Wallace is one of the most caring and talented doctors I have ever met. And as a paraplegic I have worked with quite a few."
- S. /
Healthgrades /
Jul 10, 2017
"I had a amazing experience at Fleming Island Plastic Surgery! The girls at the front are so sweet, and Dr. Wallace was awesome! He made me feel very comfortable and excited for my cosmetic surgery. He did an amazing job and I'm in love with the end results. I highly recommend Dr. Wallace & FIPS ?"
- P.Y. /
Facebook /
Apr 17, 2018
"Very professional!! Dr. Wallace and his staff made me feel comfortable and were very kind. I had zero issues or problems and they accommodated scheduling my surgery. The surgery center was just..."
- A.B. /
Yahoo /
Mar 27, 2018
"Very professional!! Dr. Wallace and his staff made me feel comfortable and were very kind. I had zero issues or problems and they accommodated scheduling my surgery. The surgery center was just down the road from Dr Wallace's office and the care I received after my surgery was amazing. The nurses were so kind and nurturing after I woke up. I received a breast reduction and tummy tuck and Dr Wallace did an amazing job! I'm still recovering but I can't believe it's my body when I look down!"
- A.B. /
Yelp /
Mar 27, 2018
"From the moment I had my consultation January of 2018, I knew Dr. Wallace was the surgeon I wanted for my mommy makeover. He didn't try to be a sales man, he wasn't pushy or tried convincing me about what I should have done, he gave me the information I needed to make an informed decision!! I went to Dr Wallace wanting to have a tummy tuck, breast lift and vaginal tightening. Dr Wallace explained each procedure to me in full detail. He also informed me of alternative vaginal ...tightening procedures that weren't as invasive as surgery, that's how thorough he is. I had little knowledge of these other options, so, he told me to do some research and come back in 2 weeks to see him, so that I could have time to make sure what was right for me. By the time I went back to my 2 wk follow-up, I knew for a fact the surgery was right for me. So, I scheduled my surgery and on 3/19/18 I had my tummy tuck with lipo; breast lift and vaginal tightening and omg, am I glad that I did it!! I look absolutely amazing!!! I am 2 days post op and I stop looking at myself. I'm nit in a lot of pain, the pain meds are working great and everyone is marveling about how amazing I look!! I cant stop sending pictures to all my friends showing off my amazing new body. Oh and btw, I breast looks like I have implants in them, that's how amazing it looks!! It's evident that Dr Wallace loves what he does, he is very knowledgeable and takes pride in his craft!!"
- T.T. /
Facebook /
Mar 20, 2018
Previous
Next
Throughout the procedure, patients will feel slight pressure or pinching as the device is targeting melanin. However, a topical anesthetic may be applied to reduce discomfort. Most devices are made with a cooling sequence that occurs between the laser pulses, which helps ease discomfort and reduces the chance of unwanted side effects. There are multiple laser hair removal devices on the market today that come in different sizes depending on the size of the area being treated. The laser technology will depend on what works best with your hair texture and skin type.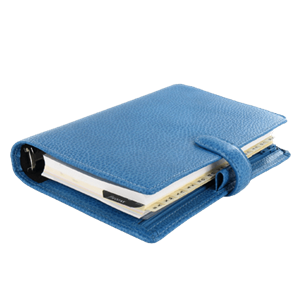 Plan Your Procedure
Average Cost

$200

-

$600

Procedure Recovery Location

Out-Patient
Contact Us
Anyone with unwanted hair is a candidate for laser hair removal. However, individuals with darker hair and lighter skin often experience better results. The number of sessions that will be required to produce the desired results will depend on the thickness of hair, how much hair exists in an area, color of the hair, and what the ultimate goal is. Individuals with lighter colored hair may require more treatments.
Hair growth occurs in cycles. Some hairs may be in the middle of their growth phase during the treatment session, while others may be dormant. Spreading out the treatment allows the dormant hairs to grow and gives the area time so that all of the hairs are eventually targeted during treatment. Between treatments, the hairs that do grow can be shaved because the follicle is not affected.
Laser hair removal results in zero downtime. The skin will be pink and a tingling sensation may reside on the treated area for a couple of hours after treatment. Patients can leave their appointment and go directly back to work.
Laser hair removal is considered a solid solution for hair removal. However, there can still be some hair growth that occurs where the laser technology did not hit. Therefore, even though the majority of the hair will be gone, some hairs can still pop up. Patients find that these are tremendously easier to manage than before the original treatments. Additional laser hair removal treatments can also be scheduled to take care of these as well.
All Skin Care services are now performed in Suite C upstairs at Pura Vida Body & Mind Spa.
Related Procedures