Fleming Island Plastic Surgery offers medical grade facials that treat various skin issues and improves the overall health of the skin. HydraFacial MD uses a whirlwind motion of medical grade serums to exfoliate, hydrate and treat the skin. This procedure is specifically tailored to suit the client's unique skin type, including those with sensitive skin. Therefore, every treatment is different, enabling our skin care professional to treat every kind of skin. This procedure is commonly used to improve, wrinkles, oily skin, acne, enlarged pores and skin texture. The HydraFacial MD serum is also filled with antioxidants to replenish and rejuvenate skin.
Reviews
"This review only contains a rating"
- S.A. /
Facebook /
Jun 05, 2017
"This review only contains a rating"
- Anonymous /
Vitals /
Jun 01, 2017
"This really has nothing to do with plasic surgery, but i just wanted to say that this office rocks! I contacted them about making a donation to the fire fighters that are fighting the west mims fire and they went above and beyond! They are absolutely amazing! Thank you guys so much for your help!!! I will tag you on the delivery of all donations."
- K.K. /
Facebook /
May 11, 2017
"Dr Wallace did my full mommy makeover and I could not be happier. Only a couple weeks post op and I am so thankful I chose FIPS and Dr Wallace. He took the time to answer all my million questions and was always readily available via phone and email for urgent issues. He also did Botox for me and I am thrilled at the result so far! He's an expert and everyone was so professional. Wonderful experience!"
- H.B. /
Facebook /
May 09, 2017
"I'm 30 minutes out of my first fillers and I love it!! Everyone was so kind in the office and Dr Wallace is King. He did an amazing job. Thank you sooooo much??"
- L.M. /
Facebook /
May 02, 2017
Previous
Next
During/After Procedure

@headingTag>
Before the treatment, the Aesthetician will gently remove a patient's makeup by applying a mild cleaner. Once the skin is prepped, the Aesthetician will apply various rejuvenating serums, while using the patented Vortex-Fusion® tool to cleanse, loosen pores, remove skin debris, eliminate blackheads and moisturize the skin. After 30-45 minutes a HydraFacial is complete and red light therapy is used to relax and help reduce redness from the treatment. Since the soft suction of the Vortex-Fusion® system does not harm or irritate the skin, clients are able to return to their everyday activities immediately after the procedure. Although results are instantly visible, the following day clients can expect an even more radiant glow to their skin.
Types of HydraFacials

@headingTag>
A unique aspect of the HydraFacial MD technology is that is allows clients to choose from multiple facial serums to treat their specific skin type. This customization enables Aestheticians to create a facial that is specific to the client. HydraFacials improve the tone and overall appearance of skin for every skin type, including those with sensitive skin. Not only does it promote healthy skin, but treats fine lines, oily skin, sun spots, freckles and acne. The deep cleaning exfoliation of the HydraFacial also leaves clients with brighter, smoother skin.
AGE-DEFY ULTIMATE HYDRAFACIAL

@headingTag>
This revolutionary treatment gives new meaning to the "Fountain of Youth". Pulsating lymphatic drainage removes toxins within, stimulating overall skin health. Vortex technology, using three different chemical peels, exfoliates dead skin cells, extracts clogged pores, softens fine lines and wrinkles. LED Light Therapy alternates Red and Blue, reducing redness and occasional breakouts. Infusing skin with nourishing peptides, hyaluronic acid, and antioxidants, this ultimate treatment unveils a more supple and radiant you. Connective Tissue Growth Factor (CTGF) is included in this treatment.
90 min………………………………………………$295
TRANSFORMATION HYDRAFACIAL

@headingTag>
Transform your skin giving it a more youthful look! This HydraFacial treatment not only includes exfoliation and extractions but a CTGF boost to regenerate skin cells at a rapid rate. Naturally-derived growth factors increase collagen to diminish the appearance of fine lines, smoothing skin and bringing it back to its youthful state. Help your skin's beauty emerge!
60 min………………………………………………$230
REFINEMENT HYDRAFACIAL

@headingTag>
Turn back the hands of time with this anti-wrinkle HydraFacial treatment. As we age, elastic fibers break down and affect the firmness of our skin. This creates deep lines in our foreheads, eye, and mouth areas. To combat this, DermaBuilder uses peptides to recharge skin resulting in a smoother, more refined skin texture. Go ahead, flip the hourglass over and start your skin anew!
60 min………………………………………………$200
ENLIGHTEN HYDRAFACIAL

@headingTag>
Dull, sallow skin has you down? Well, lighten up! Our Enlighten HydraFacial kisses your skin with the brilliance of its patented formula, Britenol. Britenol contains the potent ingredients, Alpha-Arbutin (a skin lightening agent) and Vitamin C to correct visible brown spots caused by the sun. Red LED Light Therapy calms skin for more illumination to spotlight you!
60 min………………………………………………$245
CLARIFYING HYDRAFACIAL

@headingTag>
Set blemished skin straight with our acne clarifying HydraFacial. Beta HD's salicylic acid targets acne breakouts to cleanse and relieve blackheads, whiteheads and clogged pores. Blue LED Light Therapy reduces inflammation and fights acne-causing bacteria to help prevent future breakouts. Now you're in the clear!
60 min………………………………………………$200
BACK TO BASICS HYDRAFACIAL

@headingTag>
Is your back still hiding out during summer and special occasions? Bring it to the forefront! This HydraFacial treatment is especially designed to treat back acne and hyperpigmentation using lymphatic drainage and salicylic acid to help detoxify and purge your skin. The addition of glycolic acid lightens dark spots to reveal a brighter, smoother posterior. Price varies based upon surface area treated. Want to relax following the treatment? Be sure to add on a Massage!
60 min………………………………………………$250+/-
MD EXPRESS HYDRAFACIAL

@headingTag>
Still want great results but time is of the essence? Why not try our MD Express HydraFacial? In just 30 minutes your skin will experience cleansing, HydraDermabrasion, chemical peel, vortex extractions, and infusion serums leaving it soft, dewy, and vibrant. Just in the nick of time!
30 min………………………………………………$155
A'LA CARTE ADD-ON ENHANCEMENTS

@headingTag>
CTGF (Connective Tissue Growth Factor)……………………$75
LED Light Therapy ………………………………………………….$45
Lymphatic Drainage ………………………………………………..$45
Vortex Extractions ………………………………………………….$45
DermaBuilder ………………………………………………………...$45
Britenol …………………………………………………………………..$45
Lip Plumper …………………………………………………………....$45
CHECK-IN ON FACEBOOK WHEN YOU ARRIVE FOR YOUR HYDRAFACIAL AND RECEIVE A 20% DISCOUNT OFF THE TREATMENT OF YOUR CHOICE.
In order to help clients maintain the health of their skin, HydraFacial MD created a line of daily skin products that extends the results of their facial. These products help to prevent brown spots, retains moisture, and boosts collagen to prevent wrinkles. However, to preserve healthy skin, we recommend clients receive a HydraFacial once a month, and wear a daily SPF to protect their skin. Our Aesthetician is well educated in the various skin types and is happy to recommend the best skin products to suit the clients needs.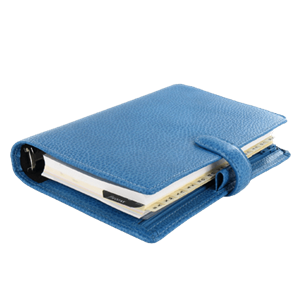 Plan Your Procedure
Average Cost

$150

-

$300

Procedure Recovery Location

Out-Patient
Contact Us
HydraFacial FAQs

@headingTag>
What Can It Treat?

@headingTag>
The HydraFacial MD treats all skin types, including sensitive skin, to address specific concerns such as fine lines, wrinkles, brown spots, clogged pores, acne, dry skin, texture and tone. The medical grade serums are full of antioxidants to treat and improve the health of the skin.
Vortex-Fusion™?

@headingTag>
The Vortex-Fusion system is a machine that utilizes high end technology to cleanse, exfoliate, and remove skin debris, while at the same time, applies a moisturizing serum to promote healthy skin. The hand-held whirlpool device uses a noninvasive suction technique to treat the skin. The serums not only include antioxidants but peptides, and hyaluronic acid as well to provide nourishment and rejuvenation.
Treatment Steps?

@headingTag>
Each HydraFacial is different because it is customized to the specific needs of the client. However, facials will often include four specific treatment steps, such as, Vortex-Exfoliation™, Vortex-Peel™, Vortex-Extraction™, and Vortex-Fusion™. Most clients also choose to add a Vortex-Boost™, such as an anti-aging, or pigmentation serum.
Related Procedures