Our highly-trained Aesthetician performs chemical peel procedures to improve the appearance, and feel of skin. Chemexfoliation, or derma peeling is a nonsurgical treatment that utilizes a chemical solution to remove dead skin. During the procedure, a thin layer of chemical peel is applied to the skin, which lifts old damaged cells. After the top layer of dead skin cells are removed, clients are left with revitalized skin. This treatment is often applied to the face and neck to improve texture, skin tone, sun spots and freckles. Fleming Island Plastic Surgery patients are always thrilled with the results.
Reviews
"Dr. Wallace is one of the most caring and talented doctors I have ever met. And as a paraplegic I have worked with quite a few."
- S. /
Healthgrades /
Jul 10, 2017
"I had a amazing experience at Fleming Island Plastic Surgery! The girls at the front are so sweet, and Dr. Wallace was awesome! He made me feel very comfortable and excited for my cosmetic surgery. He did an amazing job and I'm in love with the end results. I highly recommend Dr. Wallace & FIPS ?"
- P.Y. /
Facebook /
Apr 17, 2018
"Very professional!! Dr. Wallace and his staff made me feel comfortable and were very kind. I had zero issues or problems and they accommodated scheduling my surgery. The surgery center was just..."
- A.B. /
Yahoo /
Mar 27, 2018
"Very professional!! Dr. Wallace and his staff made me feel comfortable and were very kind. I had zero issues or problems and they accommodated scheduling my surgery. The surgery center was just down the road from Dr Wallace's office and the care I received after my surgery was amazing. The nurses were so kind and nurturing after I woke up. I received a breast reduction and tummy tuck and Dr Wallace did an amazing job! I'm still recovering but I can't believe it's my body when I look down!"
- A.B. /
Yelp /
Mar 27, 2018
"From the moment I had my consultation January of 2018, I knew Dr. Wallace was the surgeon I wanted for my mommy makeover. He didn't try to be a sales man, he wasn't pushy or tried convincing me about what I should have done, he gave me the information I needed to make an informed decision!! I went to Dr Wallace wanting to have a tummy tuck, breast lift and vaginal tightening. Dr Wallace explained each procedure to me in full detail. He also informed me of alternative vaginal ...tightening procedures that weren't as invasive as surgery, that's how thorough he is. I had little knowledge of these other options, so, he told me to do some research and come back in 2 weeks to see him, so that I could have time to make sure what was right for me. By the time I went back to my 2 wk follow-up, I knew for a fact the surgery was right for me. So, I scheduled my surgery and on 3/19/18 I had my tummy tuck with lipo; breast lift and vaginal tightening and omg, am I glad that I did it!! I look absolutely amazing!!! I am 2 days post op and I stop looking at myself. I'm nit in a lot of pain, the pain meds are working great and everyone is marveling about how amazing I look!! I cant stop sending pictures to all my friends showing off my amazing new body. Oh and btw, I breast looks like I have implants in them, that's how amazing it looks!! It's evident that Dr Wallace loves what he does, he is very knowledgeable and takes pride in his craft!!"
- T.T. /
Facebook /
Mar 20, 2018
Previous
Next
A medium depth peel consists of Trichloroacetic acid (known as a TCA peel). It penetrates the skin more deeply than the superficial peel, with stronger effects. The trade-off, however, is a less comfortable procedure with a longer recovery time. This procedure also costs more than a superficial peel. Recovery can take a full week or longer.
A deep peel is the harshest of all chemical peels. It is also the most expensive and has the longest recovery. However, this peel, containing Phenol, does have a much stronger effect and can combat more persistent problems, like skin lesions and deep wrinkles. Deep chemical peels tend to bleach the top layer of the skin. Therefore, it is not recommended for darker skin tones. These are reserved for individuals with skin wrinkling around the lips, deep wrinkles from sun exposure and deeper scars.
The process for applying a chemical peel is generally the same for each type, but will vary slightly depending on the level of solution being applied. Anesthesia is not used during this procedure. However, it may be considered for Phenol peels. First, the face is thoroughly cleaned. Then, the chemical agent is then brushed on to the skin. Patients will experience some mild stinging at this time. The face is then washed and a cool saline compress is applied to act as a neutralizer. Patients will need to wear sunscreen and limit sun exposure as much as possible.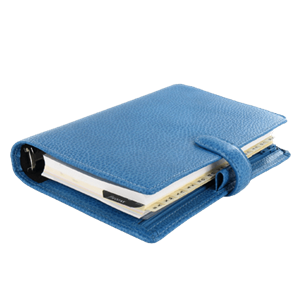 Plan Your Procedure
Average Cost

$150

-

$6,000

Procedure Recovery Location

Out-Patient
Contact Us
Does a Chemical Peel Hurt?
A chemical peel does not hurt. However, it may cause some discomfort. Most patients will feel tingling and a slight burning sensation, which will subside shortly after the procedure has been completed. Phenol peels result in a greater degree of discomfort, but the practitioner should plan for this before the procedure begins.
It is very common to combine a chemical peel with another procedure. Microdermabrasion is one such procedure that provide effective results when combined with a peel. This will be considered a combination program that can be repeated every six weeks.
There are many alternatives to consider. Individuals looking to reduce fine lines, blotchiness and other mild skin conditions may benefit from a chemical peel, which removes dead skin cells and accelerates the generation of new skin. If deep wrinkles are the issue, a Phenol peel may help, but patients may also want to consider another treatment such as BOTOX or Dysport.
All Skin Care services are now performed in Suite C upstairs at Pura Vida Body & Mind Spa.
Related Procedures