There are many events and stages in life that can cause the inner and outer vaginal area to lose elasticity, resulting in visible and functional difficulties. Events, such as weight loss, childbirth, menopause, and aging are examples of how the laxity of the vagina can change. Fleming Island Plastic Surgery now offers the state-of-the-art Cutera Juliet procedure for women desiring nonsurgical vaginal restoration. Our trained and certified Advanced Registered Nurse Practitioner, Maria Rafael, performs this gentle yet powerful treatment in our Fleming Island office. This treatment can have a positive impact on numerous gynecological conditions, such as stress incontinence, sexual dysfunction, and vaginal dryness. For more information about nonsurgical vaginal treatment with the Juliet laser, schedule a consultation with Maria at our Fleming Island, FL plastic surgery center.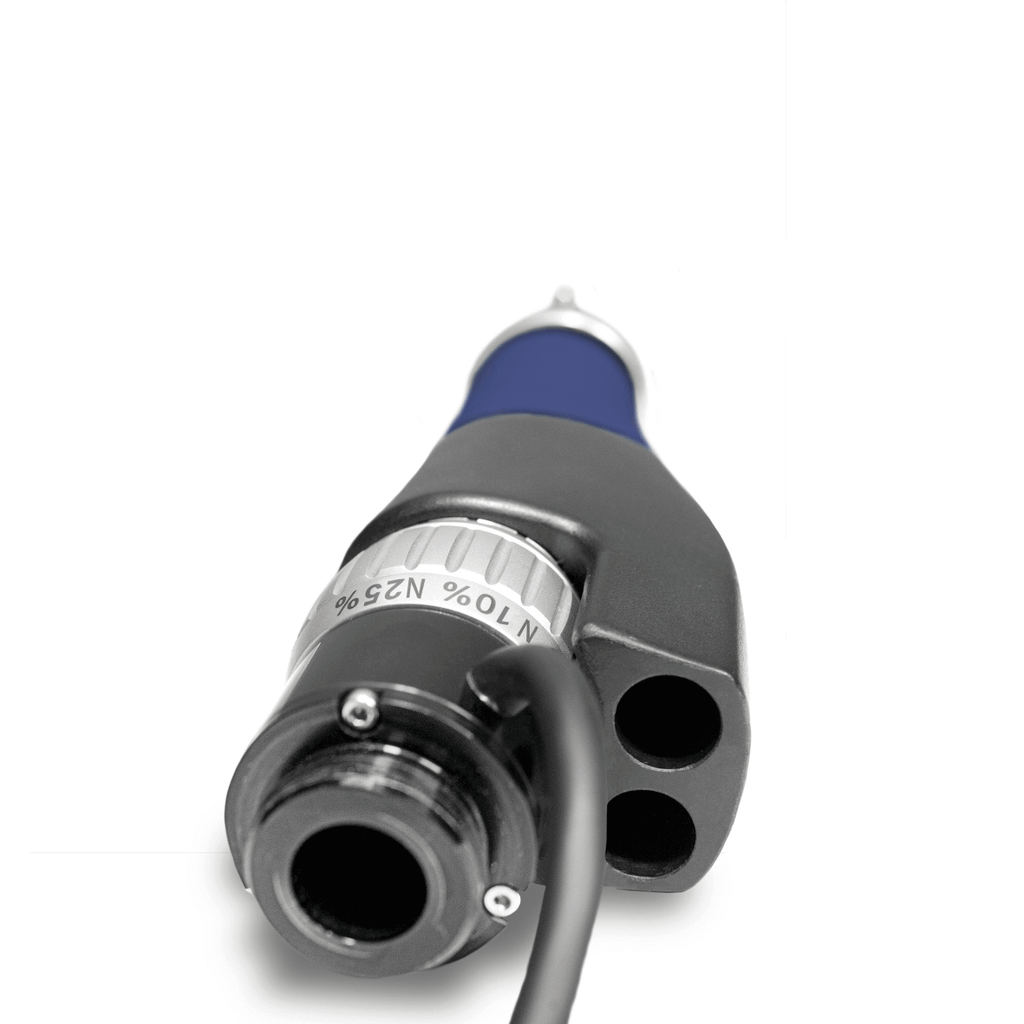 This nonsurgical treatment works by effectively heating the interior and exterior vaginal tissue with temperature-controlled heat to stimulate the body's natural collagen production response. This effective treatment can safely be performed in as little as 30 minutes at our practice. The Juliet laser is an exciting addition to our treatment options as a less invasive alternative to surgery. If you have mild to moderate laxity to the inside and outside of your vagina, you may qualify for this procedure.
Reviews
"I am very impressed with the level of personal attention and professionalism.It sure makes me a whole lot more comfortable with my decision to have selected Fleming Island Plastic Surgery."
- lk /
Office Visit /
Aug 20, 2019
"Staff very professional and friendly. briefed us on what was going to happen and when and everything went by the numbers."
- Anonymous /
Facebook /
Dec 26, 2018
"I just moved here from Miami and was in desperate need of a "facial tune up" after the stress of the move. I had xeomin and radiesse in my cheeks to help improve my overall appearance. I can't say enough good things about Fleming Island Plastic Surgery. From the minute you walk in you are welcomed by their friendly and hospitable staff. Maria was extremely informative and professional and made sure I understood everything about what I should expect. I couldn't be happier with the results and will definitely be going back again. Highly recommend!!"
- C.M. /
Yelp /
Aug 14, 2019
"I had a very good experience with Dr. Wallace and his staff during my recent surgery. They are all extremely professional and experienced, and did an excellent job. The follow up has been great as well. Just the fact that Dr. Wallace gives out his personal cell tells you how committed he is to his patients!"
- V.L. /
Facebook /
Aug 01, 2019
"I had the best experience at FIPS. The staff went above & beyond for me the moment I came through the doors. I can not say enough about all the girls that work for Dr. Wallace, they treated me like family when I was there, all of them are very professional & caring. The facility is beautiful, warm & clean. Dr. Wallace has changed my life, by fixing my body. I was previously botched by another local surgeon in the Jacksonville, FL area, I didn't think I was going to ever have the body I wanted. I had my consultation with Dr. Wallace and he said he would be able to fix my breasts & tummy. He came through and I couldn't be more thankful, and ecstatic about my results. His bed side manner is wonderful & down to earth, he explains everything & answers questions, I never felt pressured or uncomfortable like I did in the past with the other plastic surgeon. He made the process enjoyable and easy, and I can see that he is all about his patients and he loves what he does. Fleming Island and the Jacksonville area, are blessed to have a surgeon like him. And I'm proud to be one of his patients. Thank you for everything FIPS. 💕 Samantha"
- S.M. /
Google /
Jul 26, 2019
Previous
Next
Laser vaginal rejuvenation is recommended for women who desire a higher degree of vaginal health within the vaginal walls. Good candidates for the Juliet laser treatment are those who struggle with vaginal issues but do not want to undergo surgery. This procedure can help strengthen your vaginal walls and canal, address certain degrees of incontinence, improve vaginal lubrication and sexual discomfort, and enhance sexual pleasure. More and more women are turning to this procedure because of its outstanding outcomes and minimal recovery downtime. Women who have extremely loose skin, such as an oversized or stretched labia majora, may be better candidates for a surgical labiaplasty (a cosmetic surgery that removes the excess skin along the inner or outer labia for a more pleasing aesthetic appearance).
Nonsurgical vaginal rejuvenation is performed without the need for anesthesia in the comfort of a private room. After changing into a gown, you will be asked to recline in a comfortable position so that the Juliet handpiece, which is a wand applicator, can be inserted into the vaginal canal. The device will be turned on using a precise setting specifically for your needs, emitting laser beams to the targeted (internal and external) tissues to rebuild and strengthen the area. During the procedure, we will carefully monitor the temperature of the Juliet laser to make sure your treatment is safe. Once the treatment has been completed, you will be able to get dressed and leave our office with no recovery time.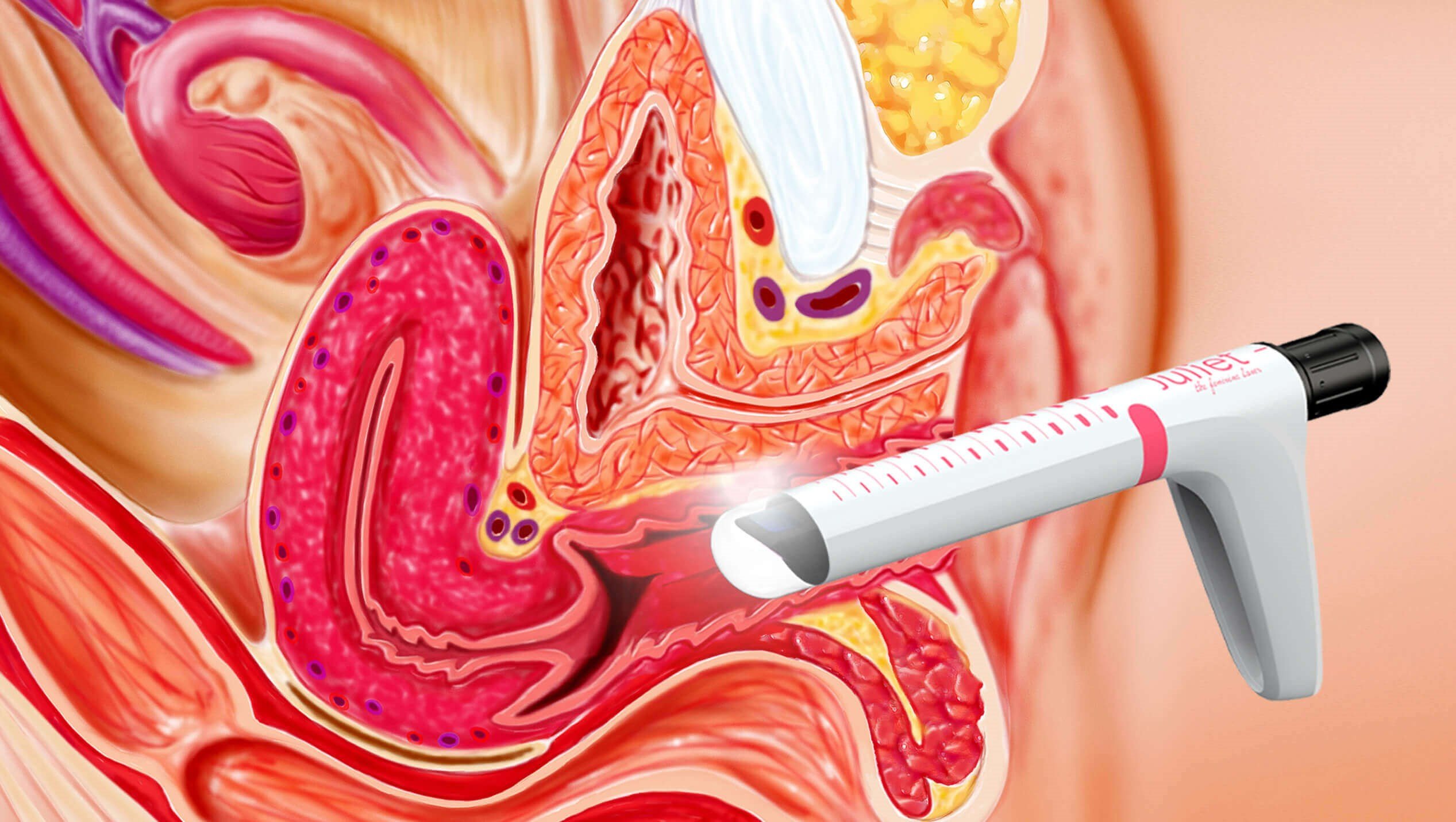 During your initial consultation, we will discuss how many sessions it will take to get the best results based on your specific condition and what you are addressing. Many patients notice results after the first or second treatment session while some may not notice them for up to three months following the procedure. You should be able to resume your day as normal after the appointment. We do recommend refraining from using tampons or engaging in sexual intercourse for several days after the treatment to allow your vaginal area to properly heal.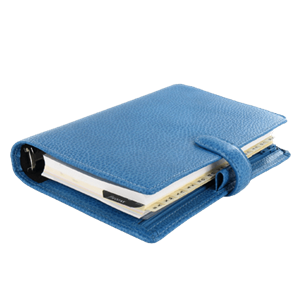 Laser vaginal treatment using the Cutera Juliet system is an effective option if you are struggling with the side effects that accompany childbirth, aging, and menopause. For more information about this procedure, contact Fleming Island Plastic Surgery today. You can even schedule your private treatment session during a lunch hour appointment, thus, you won't need to spend hours in the doctor's office or miss work. Call today for your consultation.