Wrinkle relaxers, such as BOTOX, Dysport, and Xeomin, have transformed the facial rejuvenation market for those seeking wrinkle treatment without undergoing surgery. These products (known as neurotoxins) decrease the visual appearance of fine lines and wrinkles in areas on the face that show expression, such as the forehead and around the eyes. These wrinkle relaxers are popular among both men and women. In fact, research shows that over the past 16 years, the use of BOTOX has jumped more than 350% among men. In 2015 alone, more than 400,000 men sprang for these treatments siting reasons such as keeping a competitive edge in the workplace, dating, and reduced stigma. Neurotoxins (such as botulinum toxin), temporarily relax the muscles under the skin so that the surface appears smooth and younger. While each brand essentially does the same thing and produced a similar result, they work differently for different people. During the consultation with Fleming Island plastic surgeon, Dr. William Wallace, each product can be discussed so that the right one is chosen to meet your aesthetic goal.
Forehead lines and wrinkles
Vertical frown lines between the brows (glabella)
Crow's feet
Medical issues such as excessive sweating (known as hypodryphosis)
BOTOX
FDA approved in 2002
Medication: Onobotulinum toxin A
Expected results: On average, within 5-7 days
Dysport
FDA approved in 2009
Medication: Abobotulinum toxin A
Expected results: Results with this relaxer usually show the soonest, within 2-3 days
Xeomin
FDA approved in 2010
Medication: Incobotulinum toxin A
Expected results: On average, within 7-10 days
Administering Wrinkle Relaxers
Wrinkle relaxers are medical-grade toxins derived through an FDA-approved and safe process that is administered through a syringe during an in-office appointment. During the appointment, which takes place in-office, typically within 30 minutes, the practitioner will mark the areas where the drug will be injected. The depth, length, quantity and location of wrinkles vary for each patient. Therefore, the injection treatment, including the dosage and injection location, is tailored during the procedure. The result is a localized reduction of the muscle activity in the injected area.
Reviews
"Staff very professional and friendly. briefed us on what was going to happen and when and everything went by the numbers."
- Anonymous /
Facebook /
Dec 26, 2018
"Maria is super gentle and easy to trust when it comes to injectables! She always addresses and treats my concerns accordingly. She has been doing my Botox since she started at FIPS and just recently did my lip injections (which I'm OBSESSED with how perfect they look!!!) I Love my injector & Fleming Island Plastic Surgery!!"
- K.H /
Facebook /
Jan 10, 2019
"I had surgery with Dr. Wallace for a revision breast augmentation and breast lift. Dr. Wallace is my third surgeon and I know he will be the only one I use going forward. His bed side manner is gentle and he communicates very well and throughout your entire process. I'm only two weeks post op and already love my results and I'm so happy with my decision. I highly recommend Dr. Wallace and the entire office staff!"
- A.K. /
Google /
Jan 08, 2019
"I had the most wonderful experience today, I was able to have Botox done by, Dr Wallace's new Nurse Practitioner Maria.. She was very gentle and knowledgeable about every step.. Highly recommend Maria to anyone wanting Botox.."
- Anonymous /
Facebook /
Jan 07, 2019
"I had an amazing experience - I've used Dr Wallace and his staff twice now and will definitely use them for my next procedure. He and his staff are amazing, caring, and accomdating. They make you so comfortable start to finish and are so patient with questions and concerns. I love the changes to my body that they've helped with after loosing a ton of weight."
- S. /
RealSelf /
Jan 05, 2019
Previous
Next
During this procedure, patients generally do not feel anything other than a small prick. Any discomfort is controlled with a cold compress. Immediately following a series of injections, there will be some mild swelling and redness at the injection sites. This will subside a few hours after the procedure. Patients can resume their normal activities immediately, but exercise should be avoided for a few hours. It is also recommended that patients keep their heads elevated for the first 8-10 hours. Results following a wrinkle relaxer treatment will not be immediate. Depending on the product used, the results will show themselves over the course of 2-10 days days and can last up to 3-4 months. The result is skin that appears smooth with a significant decrease in wrinkles and lines.
All of the wrinkle relaxer treatments on the market today serve a specific purpose, and each do it well depending on the patient and their precise needs. With that said, BOTOX continues to be the gold standard wrinkle relaxer treatment and leads the market with more than 6.1 million BOTOX injections given in 2012. It's common for practitioners to use more than one product in a session. For example, some patients react better to BOTOX to treat forehead lines, and Dysport to treat Crow's feet.
Each wrinkle relaxer treatment on the market today, including BOTOX, Dysport and Xeomin, are all FDA approved and have a record of safety and effectiveness. Individuals will react slightly different to each drug and an experienced injector professional will understand which one to recommended and why. Individuals who receive injections by someone inexperienced run the added risk of bruising, over medicating and ultimately, obtaining an undesirable result.
Injectable fillers such as Perlane, Restylane and Juvederm help decrease wrinkles by adding volume under the skin. This helps to diminish fine lines and wrinkles on the surface, as well as add a plumper effect to hollow areas. A skilled practitioner will be able to determine if a filler material or a product like BOTOX would garner the best results. However, the latest rage today is the "liquid facelift", which combines a blend of a filler and a relaxer, with other skin rejuvenation procedures, such as a chemical peel, to obtain beautiful results without having to undergo surgery.
Individuals who wish to soften and decrease facial lines and wrinkles may be candidates for a wrinkle relaxer treatment. The most common age to receive these types of injections is between 30-55 (and older). Some young adults, as early as in their late 20's, will choose to receive treatment as a preventative measure versus a rejuvenation effort.
Wrinkle relaxers are not a long-term fix. Results will last between 3-4 months. It is very common for patients to return for their treatments every year, on schedule (with great excitement), so that they can continue to maintain their gorgeous results year-round.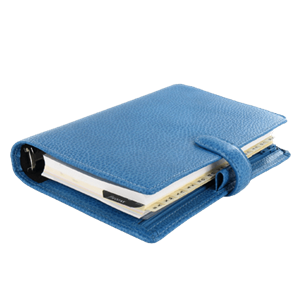 Plan Your Procedure
Procedure Recovery Location

Out-Patient
Contact Us