Rhinoplasty, or nose surgery, improves the structure and appearance of a nose that is aesthetically unappealing. Patients who have a nose that is too large, malformed, or has a prominent ridge on top, often visit Fleming Island plastic surgeon, Dr. William Wallace, for rhinoplasty. This surgery reshapes and sculpts the bone and cartilage within the nose while protecting the natural airflow from the nasal passage. It's important for patients to understand that rhinoplasty surgery is cosmetic in nature and thus will change the overall physical appearance of their face. Luckily, at Fleming Island Plastic Surgery, the technology used during the consultation allows Dr. Wallace to show potential before and after pictures prior to surgery.
Male Rhinoplasty:
While many women are known to undergo cosmetic nose surgery, rhinoplasty is just as popular for men. In fact, we have a number of men visit our Fleming Island practice regularly to undergo nose surgery. The nose is a dominant facial feature, influencing the balance and overall appearance of the face. But, it is also important that your nose functions correctly. Many men experience injuries to their noses that result in a deviated septum, crooked appearance, and other conditions that may impair breathing. Some men simply desire a different shape and look. If you don't like your nose or have difficulty breathing, a male rhinoplasty treatment may be the solution.
Rhinoplasty Reviews
"My Rhinoplasty with Dr. W! - Jacksonville, FL - Dr. W made me feel very comfortable when talking about my rhinoplasty. He made me feel like I was in great hands, and I definitely was. He explained in great detail everything he planned on doing to my nose, and it made me feel just as educated about the procedure as he was. And, although it may be because of my young age, I barely had any bruising or swelling after my rhinoplasty. He has a great sense of humor as well, and he's so easy to talk to. HIGHLY RECOMMENDED :)"
- J. /
RealSelf /
Jan 03, 2011
"25 Years Old Rhinoplasty - Fleming Island, FL - Dr. Wallace is extremely patient. He spent as much time with me as I wanted and went above and beyond my expectations in surgery. I had minimal bruising and swelling, no sore throat, and I could breathe through my nose even with packing in it. I had no blood draining down the back of my throat like most rhinoplasty patients claim. He made me feel secure and confident in his care. He has a great sense of humor and was more than happy to answer all of my questions and calm any anxiousness I had about the procedure."
- B. /
RealSelf /
Dec 23, 2015
"Dr. Wallace is Excellent! New Face and Neck in No Time! -Jacksonville, FL - Amazing experience - I was treated like a princess. Very professional, knowledgeable physician and staff. From anesthesia to post-op care, the very best!"
- T. /
RealSelf /
Sep 14, 2013
Previous
Next
Many surgeons prefer the open rhinoplasty approach during nose surgery because they can gain a better view and better access to the inside of the nose. The incision using this approach is made on the skin between the nostrils or under the nose near the nostrils. Once the incision is made, the skin is moved back to allow access to the internal structures. The incision lines, which heal nicely leaving scars barely visible, are fairly small and usually measure between 2-3 mm.
The closed rhinoplasty technique is used on noses that have features that are easily corrected. It is commonly used when the tip of the nose has good shape and is not too long, too wide, over or under projected. The incision during this approach is not visible after surgery because it is made on the inside of the nose.
Rhinoplasty is performed under general anesthesia in an accredited surgical facility and typically takes around 1-2 hours to complete. It is considered an outpatient procedure. After surgery, patients will wear a nose splint and will experience bruising and swelling around the nose and eyes. Once the bandages and splint are removed, the nose will look normal, but it may take longer for the bruising to subside completely. It can take up to a full year for the nose to gain its final contour and softness.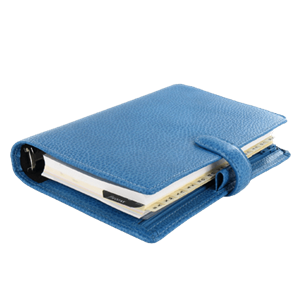 Plan Your Procedure
Average Cost

$6,000

-

$10,000
Contact Us
Are Surgery Fears Normal?
Yes, and this fear is always elevated when surgery involves the face. However, more than 350,000 people in the U.S. undergo rhinoplasty each year making it one of the most common cosmetic surgeries. One way to help calm your fears is to make sure you find a reputable and skilled surgeon that has extensive experience with nose surgery.
About half of rhinoplasty patients will benefit from a manual nasal fracture during surgery. This planned break allows access to perform certain functions during surgery such as narrowing the width of the nose or correcting an asymmetrical nose. This is a common practice and heals within just a few weeks following surgery.
Nasal packing is the insertion of gauze and/or cotton packs into the nasal chamber after surgery. These are used to control bleeding, but are not necessary 100% of the time. They are generally used if the surgery includes the septum.
Is Surgery the Only Answer?
Noses that are too large or too wide, or have a specific deformity may only be able to be enhanced through nose surgery. However, the look of some noses may be able to be enhanced using an injectable filler such as collagen, calcium hydroxyapatite, or fat taken from another part of the body, "injection rhinoplasty" may be an option before resorting to surgery. This is an in-office procedure that can help to soften and camouflage a bump, alter the tip of the nose, and smooth out irregularities.
Related Procedures