The area around the eyes is an area that Renuvion's unique skin tightening properties are best seen. In many cases, bulges around the eyes previously corrected only with surgery (blepharoplasty) can now be made more youthful with a single resurfacing treatment. Again, this tightening effect is in addition to rejuvenating the sun damaged skin around the eyes and virtually eliminates the crow's feet wrinkles without any incisions at all.
Dr. Wallace will use a painting technique on the areas of concern (passing the device back and forth like brush strokes on a canvas). With each stroke, resurfacing of your skin occurs. Unlike traditional lasers used to resurface the skin, Renuvion uses helium which doesn't require much energy. Less energy means less heat, and less heat means less thermal damage to surrounding tissues and the ability to control the depth of the ablation. Helium is naturally a cold gas and because the device only turns a portion of the helium into a plasma, the rest of the helium is used as a cooling agent to immediately cool the area being ablated. This cooling effect reduces thermal damage to surrounding tissues that do not need to be treated. This gives Dr. Wallace the ability to individually tailor the procedure precisely to the patients' desired results.
Reviews
"Staff very professional and friendly. briefed us on what was going to happen and when and everything went by the numbers."
- Anonymous /
Facebook /
Dec 26, 2018
"From  the Front office staff to the back office.. everyone was so warm, professional and made me feel absolutely comfortable. Dr Wallace is Amazing, and listens to your concerns. Terrific bedside manner and truly caring and wants you to have the best experience. I would highly recommend Fleming Island Plastic Surgery to any one considering a procedure, you won't be sorry and the consultation is free.... I would rate them a 10 if I could Love those guys and I'm soo happy with my results!!!"
- N.S. /
Yelp /
Feb 15, 2019
"Results have exceeded my expectations!!! Dr. Wallace and his staff were there to guide me throughout the whole process. These guys are AWESOME!!!"
- M. /
Google /
Feb 14, 2019
"I'm the typical plastic surgery patient. I saw Dr Wallace for a medical reconstruction. He is amazing. So kind, so knowledgeable. His staff reflects the kind of person he is. You can feel safe with him."
- R.R. /
Google /
Feb 11, 2019
"Dr. Wallace and his team are wonderful and I felt extremely comfortable discussing my upcoming procedure."
- G.D. /
Google /
Feb 08, 2019
Previous
Next
After Your Ablative Procedure
After having Renuvion, you may experience significant swelling and redness of the treated areas. It is critical to avoid the sun in the weeks following your procedure. Dr. Wallace will provide you with specific instructions and products to help your skin heal faster and optimize your results. You will also have complimentary skin care services to prepare your skin in advance and to maintain your results following your treatment. At about 4 weeks following Renuvion, most patients are back to normal wearing makeup, although some pinkness can remain for up to 3 months.
Is Ablative Right For Me?
Renuvion, like most resurfacing procedures, should only be performed on men and women of relatively fair skin, referred to as Fitzpatrick skin types of 1, 2, and 3. Typically, patients who have a dark complexion, such as Latino and African Americans, are not candidates for this type of procedure. Dr. Wallace will let you know and make alternative recommendations if needed.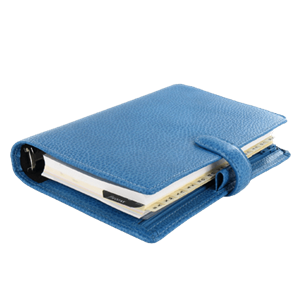 ™ - Service Mark Registration Pending