When fat resides in the neck, or under the chin, it can sometimes give an individual a "double chin" look. Neck liposuction can be used in this area to help remove isolated pockets of fat and create a slimmer, sleeker neck appearance. This procedure, performed by Fleming Island plastic surgeon, Dr. William Wallace can change a person's profile, making excellent improvements to the lower face. Some patients may also incorporate Kybella, which is an injection also offered by our practice that helps break up and remove fat under the chin. A combination of neck liposuction and Kybella has produced gorgeous outcomes for many of our patients. During the consultation, Dr. Wallace will assess the chin and neck to create a treatment plan to address the aesthetic goals of the patient. It is also important to note that patients with loose and sagging skin may be better candidates for a surgical neck lift, which addresses loose skin in the neck.
Reviews
"Staff very professional and friendly. briefed us on what was going to happen and when and everything went by the numbers."
- Anonymous /
Facebook /
Dec 26, 2018
"Maria is super gentle and easy to trust when it comes to injectables! She always addresses and treats my concerns accordingly. She has been doing my Botox since she started at FIPS and just recently did my lip injections (which I'm OBSESSED with how perfect they look!!!) I Love my injector & Fleming Island Plastic Surgery!!"
- K.H /
Facebook /
Jan 10, 2019
"I had surgery with Dr. Wallace for a revision breast augmentation and breast lift. Dr. Wallace is my third surgeon and I know he will be the only one I use going forward. His bed side manner is gentle and he communicates very well and throughout your entire process. I'm only two weeks post op and already love my results and I'm so happy with my decision. I highly recommend Dr. Wallace and the entire office staff!"
- A.K. /
Google /
Jan 08, 2019
"I had the most wonderful experience today, I was able to have Botox done by, Dr Wallace's new Nurse Practitioner Maria.. She was very gentle and knowledgeable about every step.. Highly recommend Maria to anyone wanting Botox.."
- Anonymous /
Facebook /
Jan 07, 2019
"I had an amazing experience - I've used Dr Wallace and his staff twice now and will definitely use them for my next procedure. He and his staff are amazing, caring, and accomdating. They make you so comfortable start to finish and are so patient with questions and concerns. I love the changes to my body that they've helped with after loosing a ton of weight."
- S. /
RealSelf /
Jan 05, 2019
Previous
Next
During liposuction, a small incision will be made just below the chin and excess fat will be removed from the neck through a cannula. Most surgeons prefer to use the tumescent ("superwet") liposuction technique. During this approach, a liquid made up of saline, a numbing agent and a substance that controls bleeding will be injected. This procedure may be a stand-alone procedure but, in most cases, it used in unison with the neck lift.
Once the fat has been removed from the neck, incisions are made under the chin and near the ears to allow the surgeon access to the neck muscles. At this time, the muscles will be pulled tight and the overlying skin will be stretched and re-draped over the neck so the desired definition and contour is attained. A drain may be placed under the skin to help collect fluid and blood, but this drain is usually removed within 24-48 hours. If a combination procedure is taking place, such as a facelift, the neck lift will most likely occur after the facelift has been completed.
All neck liposuction procedures are performed in an accredited surgical facility under general anesthesia. Following surgery, patients will wear a compression garment to control swelling. Patients who have a combined surgery of neck liposuction plus a lift will have a longer recovery period. During the first follow-up visit, when all bandages are removed, patients will be able to see the results immediately.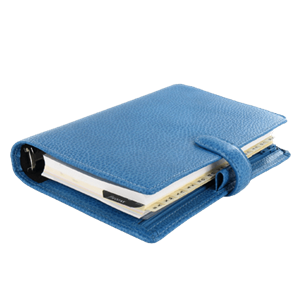 Scarring with liposuction is very minimal. The incisions will range from keyhole punch marks to very small lines and usually are not an issue with this procedure.
What About Small Amt. of Fat?
Liposuction removes both small and large amounts of fat. Patients that have a small, yet distinct bulge residing just under the chin will benefit greatly from this procedure. The removal of this fatty bulge should be fairly straightforward.
The fat cells removed during liposuction do not come back. However, patients that gain weight after surgery are at risk of regaining fat because the remaining cells left behind can expand and become larger. Patients that adhere to a healthy diet and exercise program will continue to see results years after their surgery.