When fat resides in the neck, or under the chin, it can sometimes give an individual a "double chin" look. Neck liposuction can be used in this area to help remove isolated pockets of fat and create a slimmer, sleeker neck appearance. This procedure, performed by Fleming Island plastic surgeon, Dr. William Wallace can change a person's profile, making excellent improvements to the lower face. Some patients may also incorporate Kybella, which is an injection also offered by our practice that helps break up and remove fat under the chin. A combination of neck liposuction and Kybella has produced gorgeous outcomes for many of our patients. During the consultation, Dr. Wallace will assess the chin and neck to create a treatment plan to address the aesthetic goals of the patient. It is also important to note that patients with loose and sagging skin may be better candidates for a surgical neck lift, which addresses loose skin in the neck.
Reviews
"Dr Wallace is wonderful. He explains everything and then makes it happen. No surgery is a fun process, but having a doctor who pays attention to your needs makes it a lot easier. When was the last time you had your doctor's private cell phone number? I am soooo happy with my smaller chest . I should have done it years ago! Thanks Doc!"
- E.S. /
Facebook /
Jan 24, 2018
"Dr. Wallace is one of the most caring and talented doctors I have ever met. And as a paraplegic I have worked with quite a few."
- S. /
Healthgrades /
Jul 10, 2017
"Fantastic Experience - Excellent Care! Dr Wallace was very skilled and exceeded my expectations. The staff was also a pleasure and treated me with care and kindness. Dr Wallace performed my explant surgery (implant removal) and total capsulectomy."
- D. /
RealSelf /
Jan 13, 2018
"I love Dr. Wallace - Dr. Wallace is the best. He takes time with his patients and treats them as if they were his family. He explains everything about your procedure and what to expect. He answers all your questions. I highly recommend Dr. Wallace to anyone who is looking to be a better you."
- J.4. /
RealSelf /
Jan 04, 2018
"Excellent Doctor! - Excellent! Dr Wallace is a very kind, gentle doctor. I wait until I visit my daughter in Florida to get anything done, I don't trust anyone else to do my injectables. I had Kybella and Voluma done and it still looks good and I'm very pleased with the results. He has taken years off my appearance without looking like I have had anything done! I would highly recommend him to anyone!"
- D. /
RealSelf /
Oct 24, 2017
Previous
Next
During liposuction, a small incision will be made just below the chin and excess fat will be removed from the neck through a cannula. Most surgeons prefer to use the tumescent ("superwet") liposuction technique. During this approach, a liquid made up of saline, a numbing agent and a substance that controls bleeding will be injected. This procedure may be a stand-alone procedure but, in most cases, it used in unison with the neck lift.
Once the fat has been removed from the neck, incisions are made under the chin and near the ears to allow the surgeon access to the neck muscles. At this time, the muscles will be pulled tight and the overlying skin will be stretched and re-draped over the neck so the desired definition and contour is attained. A drain may be placed under the skin to help collect fluid and blood, but this drain is usually removed within 24-48 hours. If a combination procedure is taking place, such as a facelift, the neck lift will most likely occur after the facelift has been completed.
All neck liposuction procedures are performed in an accredited surgical facility under general anesthesia. Following surgery, patients will wear a compression garment to control swelling. Patients who have a combined surgery of neck liposuction plus a lift will have a longer recovery period. During the first follow-up visit, when all bandages are removed, patients will be able to see the results immediately.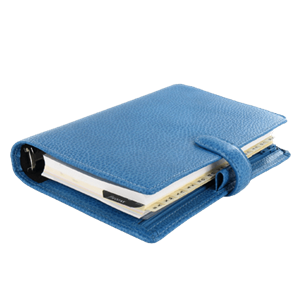 Scarring with liposuction is very minimal. The incisions will range from keyhole punch marks to very small lines and usually are not an issue with this procedure.
What About Small Amt. of Fat?
Liposuction removes both small and large amounts of fat. Patients that have a small, yet distinct bulge residing just under the chin will benefit greatly from this procedure. The removal of this fatty bulge should be fairly straightforward.
The fat cells removed during liposuction do not come back. However, patients that gain weight after surgery are at risk of regaining fat because the remaining cells left behind can expand and become larger. Patients that adhere to a healthy diet and exercise program will continue to see results years after their surgery.