Highly skilled and trained board-certified Fleming Island plastic surgeon, Dr. William Wallace, performs eyelid surgery to Individuals who have puffy or droopy eyelids, or deep bulging bags under their eyes. Also known as Blepharoplasty, this cosmetic procedure surgically removes excess fat, tissue, and skin from the upper and/or lower eyelids. Often times, the procedure improves an individual's eyesight because the excess skin no longer weighs down the eyelids. The surgery not only improves a patient's vision, but physical attributes as well. Results provide patients with a more youthful appearance and eliminates the look of "tired" eyes.
Reviews
"Dr. Wallace is one of the most caring and talented doctors I have ever met. And as a paraplegic I have worked with quite a few."
- S. /
Healthgrades /
Jul 10, 2017
"I had a amazing experience at Fleming Island Plastic Surgery! The girls at the front are so sweet, and Dr. Wallace was awesome! He made me feel very comfortable and excited for my cosmetic surgery. He did an amazing job and I'm in love with the end results. I highly recommend Dr. Wallace & FIPS ?"
- P.Y. /
Facebook /
Apr 17, 2018
"Very professional!! Dr. Wallace and his staff made me feel comfortable and were very kind. I had zero issues or problems and they accommodated scheduling my surgery. The surgery center was just..."
- A.B. /
Yahoo /
Mar 27, 2018
"Very professional!! Dr. Wallace and his staff made me feel comfortable and were very kind. I had zero issues or problems and they accommodated scheduling my surgery. The surgery center was just down the road from Dr Wallace's office and the care I received after my surgery was amazing. The nurses were so kind and nurturing after I woke up. I received a breast reduction and tummy tuck and Dr Wallace did an amazing job! I'm still recovering but I can't believe it's my body when I look down!"
- A.B. /
Yelp /
Mar 27, 2018
"From the moment I had my consultation January of 2018, I knew Dr. Wallace was the surgeon I wanted for my mommy makeover. He didn't try to be a sales man, he wasn't pushy or tried convincing me about what I should have done, he gave me the information I needed to make an informed decision!! I went to Dr Wallace wanting to have a tummy tuck, breast lift and vaginal tightening. Dr Wallace explained each procedure to me in full detail. He also informed me of alternative vaginal ...tightening procedures that weren't as invasive as surgery, that's how thorough he is. I had little knowledge of these other options, so, he told me to do some research and come back in 2 weeks to see him, so that I could have time to make sure what was right for me. By the time I went back to my 2 wk follow-up, I knew for a fact the surgery was right for me. So, I scheduled my surgery and on 3/19/18 I had my tummy tuck with lipo; breast lift and vaginal tightening and omg, am I glad that I did it!! I look absolutely amazing!!! I am 2 days post op and I stop looking at myself. I'm nit in a lot of pain, the pain meds are working great and everyone is marveling about how amazing I look!! I cant stop sending pictures to all my friends showing off my amazing new body. Oh and btw, I breast looks like I have implants in them, that's how amazing it looks!! It's evident that Dr Wallace loves what he does, he is very knowledgeable and takes pride in his craft!!"
- T.T. /
Facebook /
Mar 20, 2018
Previous
Next
During upper eyelid surgery, an incision is made within the natural fold of the lid and extended outward. The incision will go out as wide as possible so that additional skin folds on the outside of the upper eye can also be addressed. Once the incision is made, excess skin, tissue and, in some cases, a small portion of the orbicularis occuli muscle are removed. The incision is closed with absorbable sutures and the scar remains almost completely hidden because of where it resides in the natural crease.
During lower eyelid surgery, an incision is made along the bottom of the lash line. This allows the surgeon to remove excess fat and tissue. In patients who have puffy lower eyelids but good skin tone, an approach known as a transconjunctival blepharoplasty can be performed. This technique puts the incision inside the lower eyelid rather than outside. Patients who have dark circles under their eyes will sometimes have a deficiency of fat in these areas. Injectables can be used to help fill these soft-tissue deficiencies and can improve the appearance of these circles.
Eyelid surgery is performed under general anesthesia as an outpatient procedure in an accredited surgical facility. It generally takes up to 2 hours for both the upper and lower eyelids to be addressed. Following surgery, the area around the eyes will be bruised and swollen. Patients should apply ice packs, keep their heads elevated, and apply medicated eye ointment for a few days. Patients comment on the fact that friends and family tell them they look great, but often can't put a finger on what is different. These subtle, yet dramatic results restore a softer, more youthful appearance.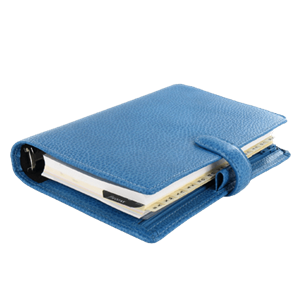 Plan Your Procedure
Average Cost

$5,000

-

$7,500
Contact Us
After surgery, scarring will not be visible because of where the incisions are placed. In the upper eyelid, the incision follows the natural crease of the eye. The lower eyelid incision will run just under the eyelashes or inside the eyelid. Scarring will be inconspicuous.
Eyelid surgery will reduce puffy bags and excess skin and may help contribute to some minimization of crow's feet. However, to truly treat crow's feet, one will need a different approach. BOTOX® injections and procedures such as a browlift, are better options to help eliminate crow's feet.
Irritation After Surgery?
Some patients will experience dryness and minimal irritation following surgery. If these occur, we can recommend ointments and eye drops to assist during the healing phase. Patients should protect their eyes against wind and sun irritation for the first several months by wearing dark sunglasses.
If anything, eyelid surgery actually helps improve the vision for many patients. Not only does it restore a fresh, younger look from a cosmetic standpoint, it eliminates the excess skin that may have been impairing vision. It is important to select a skilled surgeon who has expertise with eyelid surgery. We take great care during this surgery so that the eyes themselves are left untouched and unharmed.
Related Procedures