Otoplasty, or ear surgery, is performed by plastic surgeon, Dr. William Wallace, to reshape and reposition the ears so they conform to the natural shape of the face. Also referred to as ear pinning or ear reshaping, this procedure corrects the position, structure and proportion of the ears. A combination of different techniques are used to sculpt the ears, but often involves a small precise incision behind the ear to contour the cartilage for desired results. Sometimes the abnormal form of ears is a result from birth or injury. Large or protruding ears can rob an individual of their self-confidence but at Fleming Island Plastic Surgery, Dr. William Wallace makes beautiful proportionate ears a reality. Dr. Wallace is also skilled to treat patients with a torn or damaged earlobe. This is different than otoplasty, but still is a surgical procedure of the ear that creates natural, pleasing results.
Reviews
"I am very impressed with the level of personal attention and professionalism.It sure makes me a whole lot more comfortable with my decision to have selected Fleming Island Plastic Surgery."
- lk /
Office Visit /
Aug 20, 2019
"Staff very professional and friendly. briefed us on what was going to happen and when and everything went by the numbers."
- Anonymous /
Facebook /
Dec 26, 2018
"I just moved here from Miami and was in desperate need of a "facial tune up" after the stress of the move. I had xeomin and radiesse in my cheeks to help improve my overall appearance. I can't say enough good things about Fleming Island Plastic Surgery. From the minute you walk in you are welcomed by their friendly and hospitable staff. Maria was extremely informative and professional and made sure I understood everything about what I should expect. I couldn't be happier with the results and will definitely be going back again. Highly recommend!!"
- C.M. /
Yelp /
Aug 14, 2019
"I had a very good experience with Dr. Wallace and his staff during my recent surgery. They are all extremely professional and experienced, and did an excellent job. The follow up has been great as well. Just the fact that Dr. Wallace gives out his personal cell tells you how committed he is to his patients!"
- V.L. /
Facebook /
Aug 01, 2019
"I had the best experience at FIPS. The staff went above & beyond for me the moment I came through the doors. I can not say enough about all the girls that work for Dr. Wallace, they treated me like family when I was there, all of them are very professional & caring. The facility is beautiful, warm & clean. Dr. Wallace has changed my life, by fixing my body. I was previously botched by another local surgeon in the Jacksonville, FL area, I didn't think I was going to ever have the body I wanted. I had my consultation with Dr. Wallace and he said he would be able to fix my breasts & tummy. He came through and I couldn't be more thankful, and ecstatic about my results. His bed side manner is wonderful & down to earth, he explains everything & answers questions, I never felt pressured or uncomfortable like I did in the past with the other plastic surgeon. He made the process enjoyable and easy, and I can see that he is all about his patients and he loves what he does. Fleming Island and the Jacksonville area, are blessed to have a surgeon like him. And I'm proud to be one of his patients. Thank you for everything FIPS. 💕 Samantha"
- S.M. /
Google /
Jul 26, 2019
Previous
Next
The technique used during ear surgery will depend on the abnormality. First, there may be an insufficient amount of ear cartilage to support the fold of the ear, or too much cartilage where the ear canal starts. Both issues will cause the ear to protrude outward. In some cases, the ears may appear too large. Regardless of the condition, the cartilage will usually be addressed and either removed or reshaped. Then, the cartilage will be secured with sutures into a new position closer to the head. The incision is generally placed within the natural folds of the ear so scarring is not an issue.
All otoplasties are performed under general anesthesia as an outpatient procedure in an accredited surgical facility. The entire surgery typically takes about 2 hours to complete. After surgery, patients will be sent home with their heads wrapped in a compression bandage, which will later be replaced with lighter bandaging. Initially, patients will feel discomfort if they attempt to move their ears. This will subside in a few days. Younger patients will need to be monitored so they do not touch or play with their ears during the healing process.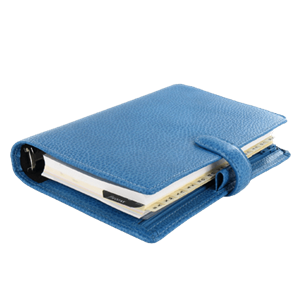 Plan Your Procedure
Average Cost

$3,000

-

$4,000

Recovery Time

8-12 Weeks

Average Procedure Time

2-4 Hours
Contact Us
The results following an otoplasty procedure are long lasting. However, just like any other cosmetic procedure, aging and gravity may cause increased laxity. This could eventually affect the position of the ears. For the most part, the improvements made with this surgery are still significant.
Children between the ages of 4-6 are considered within the ideal range for this surgery. From an anatomical standpoint, the cartilage is still soft and will be easier to remold and manipulate. From a psychological standpoint, having this surgery before starting elementary school can help avoid teasing and ridicule from classmates.
In the majority of cases, both ears are affected. Therefore, surgery is performed on both ears. However, there may sometimes be an abnormality in just one ear. If this is the case, surgery will be performed on the affected ear, which will be made to match the opposing ear.