Otoplasty, or ear surgery, is performed by plastic surgeon, Dr. William Wallace, to reshape and reposition the ears so they conform to the natural shape of the face. Also referred to as ear pinning or ear reshaping, this procedure corrects the position, structure and proportion of the ears. A combination of different techniques are used to sculpt the ears, but often involves a small precise incision behind the ear to contour the cartilage for desired results. Sometimes the abnormal form of ears is a result from birth or injury. Large or protruding ears can rob an individual of their self-confidence but at Fleming Island Plastic Surgery, Dr. William Wallace makes beautiful proportionate ears a reality. Dr. Wallace is also skilled to treat patients with a torn or damaged earlobe. This is different than otoplasty, but still is a surgical procedure of the ear that creates natural, pleasing results.
Reviews
"Dr. Wallace is one of the most caring and talented doctors I have ever met. And as a paraplegic I have worked with quite a few."
- S. /
Healthgrades /
Jul 10, 2017
"I had a amazing experience at Fleming Island Plastic Surgery! The girls at the front are so sweet, and Dr. Wallace was awesome! He made me feel very comfortable and excited for my cosmetic surgery. He did an amazing job and I'm in love with the end results. I highly recommend Dr. Wallace & FIPS ?"
- P.Y. /
Facebook /
Apr 17, 2018
"Very professional!! Dr. Wallace and his staff made me feel comfortable and were very kind. I had zero issues or problems and they accommodated scheduling my surgery. The surgery center was just..."
- A.B. /
Yahoo /
Mar 27, 2018
"Very professional!! Dr. Wallace and his staff made me feel comfortable and were very kind. I had zero issues or problems and they accommodated scheduling my surgery. The surgery center was just down the road from Dr Wallace's office and the care I received after my surgery was amazing. The nurses were so kind and nurturing after I woke up. I received a breast reduction and tummy tuck and Dr Wallace did an amazing job! I'm still recovering but I can't believe it's my body when I look down!"
- A.B. /
Yelp /
Mar 27, 2018
"From the moment I had my consultation January of 2018, I knew Dr. Wallace was the surgeon I wanted for my mommy makeover. He didn't try to be a sales man, he wasn't pushy or tried convincing me about what I should have done, he gave me the information I needed to make an informed decision!! I went to Dr Wallace wanting to have a tummy tuck, breast lift and vaginal tightening. Dr Wallace explained each procedure to me in full detail. He also informed me of alternative vaginal ...tightening procedures that weren't as invasive as surgery, that's how thorough he is. I had little knowledge of these other options, so, he told me to do some research and come back in 2 weeks to see him, so that I could have time to make sure what was right for me. By the time I went back to my 2 wk follow-up, I knew for a fact the surgery was right for me. So, I scheduled my surgery and on 3/19/18 I had my tummy tuck with lipo; breast lift and vaginal tightening and omg, am I glad that I did it!! I look absolutely amazing!!! I am 2 days post op and I stop looking at myself. I'm nit in a lot of pain, the pain meds are working great and everyone is marveling about how amazing I look!! I cant stop sending pictures to all my friends showing off my amazing new body. Oh and btw, I breast looks like I have implants in them, that's how amazing it looks!! It's evident that Dr Wallace loves what he does, he is very knowledgeable and takes pride in his craft!!"
- T.T. /
Facebook /
Mar 20, 2018
Previous
Next
The technique used during ear surgery will depend on the abnormality. First, there may be an insufficient amount of ear cartilage to support the fold of the ear, or too much cartilage where the ear canal starts. Both issues will cause the ear to protrude outward. In some cases, the ears may appear too large. Regardless of the condition, the cartilage will usually be addressed and either removed or reshaped. Then, the cartilage will be secured with sutures into a new position closer to the head. The incision is generally placed within the natural folds of the ear so scarring is not an issue.
All otoplasties are performed under general anesthesia as an outpatient procedure in an accredited surgical facility. The entire surgery typically takes about 2 hours to complete. After surgery, patients will be sent home with their heads wrapped in a compression bandage, which will later be replaced with lighter bandaging. Initially, patients will feel discomfort if they attempt to move their ears. This will subside in a few days. Younger patients will need to be monitored so they do not touch or play with their ears during the healing process.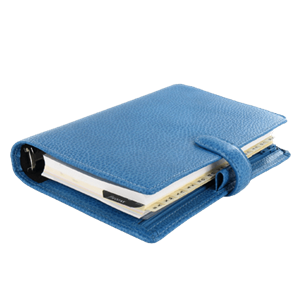 Plan Your Procedure
Average Cost

$3,500

-

$5,500
Contact Us
The results following an otoplasty procedure are long lasting. However, just like any other cosmetic procedure, aging and gravity may cause increased laxity. This could eventually affect the position of the ears. For the most part, the improvements made with this surgery are still significant.
Children between the ages of 4-6 are considered within the ideal range for this surgery. From an anatomical standpoint, the cartilage is still soft and will be easier to remold and manipulate. From a psychological standpoint, having this surgery before starting elementary school can help avoid teasing and ridicule from classmates.
In the majority of cases, both ears are affected. Therefore, surgery is performed on both ears. However, there may sometimes be an abnormality in just one ear. If this is the case, surgery will be performed on the affected ear, which will be made to match the opposing ear.
Related Procedures