Board-certified plastic surgeon, Dr. William Wallace, offers superior brow lift surgery at his Fleming Island Plastic Surgery center. This procedure is very similar to a forehead lift but involves different incision techniques. A brow lift can be performed several different ways, and many times the forehead can also be incorporated. In most cases, the Dr. Wallace places the incision either directly above the eyebrow, or in the mid-section of the forehead. The treatment corrects droopy, sagging eyebrows and reduces both forehead wrinkles, and fine lines between the eyebrows. The results produce a natural, flattering appearance that elevates a patient's facial features. Dr. Wallace consults with every patient to discuss their treatment options and desired aesthetic goals. It is also common to combine BOTOX or an injectable filler with this treatment for optimal results.
Reviews
"Dr. Wallace is one of the most caring and talented doctors I have ever met. And as a paraplegic I have worked with quite a few."
- S. /
Healthgrades /
Jul 10, 2017
"I had a amazing experience at Fleming Island Plastic Surgery! The girls at the front are so sweet, and Dr. Wallace was awesome! He made me feel very comfortable and excited for my cosmetic surgery. He did an amazing job and I'm in love with the end results. I highly recommend Dr. Wallace & FIPS ?"
- P.Y. /
Facebook /
Apr 17, 2018
"Very professional!! Dr. Wallace and his staff made me feel comfortable and were very kind. I had zero issues or problems and they accommodated scheduling my surgery. The surgery center was just..."
- A.B. /
Yahoo /
Mar 27, 2018
"Very professional!! Dr. Wallace and his staff made me feel comfortable and were very kind. I had zero issues or problems and they accommodated scheduling my surgery. The surgery center was just down the road from Dr Wallace's office and the care I received after my surgery was amazing. The nurses were so kind and nurturing after I woke up. I received a breast reduction and tummy tuck and Dr Wallace did an amazing job! I'm still recovering but I can't believe it's my body when I look down!"
- A.B. /
Yelp /
Mar 27, 2018
"From the moment I had my consultation January of 2018, I knew Dr. Wallace was the surgeon I wanted for my mommy makeover. He didn't try to be a sales man, he wasn't pushy or tried convincing me about what I should have done, he gave me the information I needed to make an informed decision!! I went to Dr Wallace wanting to have a tummy tuck, breast lift and vaginal tightening. Dr Wallace explained each procedure to me in full detail. He also informed me of alternative vaginal ...tightening procedures that weren't as invasive as surgery, that's how thorough he is. I had little knowledge of these other options, so, he told me to do some research and come back in 2 weeks to see him, so that I could have time to make sure what was right for me. By the time I went back to my 2 wk follow-up, I knew for a fact the surgery was right for me. So, I scheduled my surgery and on 3/19/18 I had my tummy tuck with lipo; breast lift and vaginal tightening and omg, am I glad that I did it!! I look absolutely amazing!!! I am 2 days post op and I stop looking at myself. I'm nit in a lot of pain, the pain meds are working great and everyone is marveling about how amazing I look!! I cant stop sending pictures to all my friends showing off my amazing new body. Oh and btw, I breast looks like I have implants in them, that's how amazing it looks!! It's evident that Dr Wallace loves what he does, he is very knowledgeable and takes pride in his craft!!"
- T.T. /
Facebook /
Mar 20, 2018
Previous
Next
There are several techniques that can be considered during a brow lift procedure. Some of the approaches are interchangeable with a forehead lift, but may be used to achieve different objectives.
Also known as a direct brow lift, this approach places the incision in the natural crease of the upper eyelid. Depending on the structure of the brow, an incision can also be made at the brow hairline to complete this process. Weak and sagging skin and tissue will be lifted and reattached to the brow bone. This approach does not affect the forehead and works to treat a sagging eyebrow and eyelid.
This approach provides a subtle change in the position of the eyebrows. It uses several small (1-inch or smaller) incisions near the hairline of the forehead where an endoscope (specialized camera) is placed, and surgical tools are used to elevate the eyebrows. The stitches are located inside the incision to help minimize scarring. While this technique is a common approach, sometimes the results can be unpredictable.
This approach places the incision lines several inches above the hairline of the head. These incisions are typically long, yet still hidden by the patient's hair. This technique repositions the eyebrows by pulling them up to offer an alert and revitalized appearance. Sometimes hair will need to be removed during the incision closure process where the skin is reattached. This particular approach does offer dramatic results and in most cases actually repositions the hairline higher.
All brow lifts are performed under general anesthesia as an outpatient procedure in an accredited surgical facility. The surgery typically takes around 2 hours to complete depending on the approach. Patients can generally return to work and resume normal activities within a few days following surgery. Patients may feel that their new facial structure is not as symmetrical as it should be, nor how they anticipated. This is a common anxiety. Facial features will settle and take on a natural look within a few weeks. It may take several months for the optimal surgical results to take effect.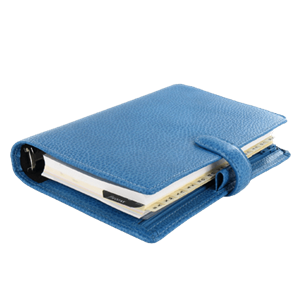 Plan Your Procedure
Average Cost

$4,000

-

$6,000
Contact Us
This will be discussed in detail during your initial consultation. Many times, the effects of aging take place in the forehead region alone. If wrinkles, loose skin and sagging eyebrows exist on the forehead, then a brow lift or forehead lift may be sufficient. For drooping jowls and wrinkles along the lower area of the face, then another procedure such as a full facelift may be worth consideration. Sometimes these procedures can be combined for maximum results.

While a brow lift produces results that allow patients to appear more awake and alert, the results are often subtle. An experienced surgeon will work within the confines of a patient's facial structure and skin tone to create natural results that avoid a wide-eyed or hyper-alert appearance.
No, not necessarily. BOTOX is a great non-surgical option that can improve the wrinkles and fine lines of the forehead. However, it will not lift the forehead and improve sagging and drooping features if they exist. Patients who are contemplating surgery may want to try BOTOX first and see if the results satisfy their aesthetic goals. If BOTOX proves ineffective, then a brow lift will probably help in this area.
The incisions made during a brow lift procedure are usually well-concealed once they heal. Whether they are placed in the hairline or brow line, every effort is made to keep the incisions along natural folds and hairlines so they are not visible after surgery.
Related Procedures