The area around the eyes is an area that J-Plasma's unique skin tightening properties are best seen. In many cases, bulges around the eyes previously corrected only with surgery (blepharoplasty) can now be made more youthful with a single resurfacing treatment called BlepharoPlasma™. Again, this tightening effect is in addition to rejuvenating the sun damaged skin around the eyes and virtually eliminates the crow's feet wrinkles without any incisions at all.
Reviews
"Dr. Wallace is one of the most caring and talented doctors I have ever met. And as a paraplegic I have worked with quite a few."
- S. /
Healthgrades /
Jul 10, 2017
"I had a amazing experience at Fleming Island Plastic Surgery! The girls at the front are so sweet, and Dr. Wallace was awesome! He made me feel very comfortable and excited for my cosmetic surgery. He did an amazing job and I'm in love with the end results. I highly recommend Dr. Wallace & FIPS ?"
- P.Y. /
Facebook /
Apr 17, 2018
"Very professional!! Dr. Wallace and his staff made me feel comfortable and were very kind. I had zero issues or problems and they accommodated scheduling my surgery. The surgery center was just..."
- A.B. /
Yahoo /
Mar 27, 2018
"Very professional!! Dr. Wallace and his staff made me feel comfortable and were very kind. I had zero issues or problems and they accommodated scheduling my surgery. The surgery center was just down the road from Dr Wallace's office and the care I received after my surgery was amazing. The nurses were so kind and nurturing after I woke up. I received a breast reduction and tummy tuck and Dr Wallace did an amazing job! I'm still recovering but I can't believe it's my body when I look down!"
- A.B. /
Yelp /
Mar 27, 2018
"From the moment I had my consultation January of 2018, I knew Dr. Wallace was the surgeon I wanted for my mommy makeover. He didn't try to be a sales man, he wasn't pushy or tried convincing me about what I should have done, he gave me the information I needed to make an informed decision!! I went to Dr Wallace wanting to have a tummy tuck, breast lift and vaginal tightening. Dr Wallace explained each procedure to me in full detail. He also informed me of alternative vaginal ...tightening procedures that weren't as invasive as surgery, that's how thorough he is. I had little knowledge of these other options, so, he told me to do some research and come back in 2 weeks to see him, so that I could have time to make sure what was right for me. By the time I went back to my 2 wk follow-up, I knew for a fact the surgery was right for me. So, I scheduled my surgery and on 3/19/18 I had my tummy tuck with lipo; breast lift and vaginal tightening and omg, am I glad that I did it!! I look absolutely amazing!!! I am 2 days post op and I stop looking at myself. I'm nit in a lot of pain, the pain meds are working great and everyone is marveling about how amazing I look!! I cant stop sending pictures to all my friends showing off my amazing new body. Oh and btw, I breast looks like I have implants in them, that's how amazing it looks!! It's evident that Dr Wallace loves what he does, he is very knowledgeable and takes pride in his craft!!"
- T.T. /
Facebook /
Mar 20, 2018
Previous
Next
After Your Ablative Procedure
After having J-Ablate™, you may experience significant swelling and redness of the treated areas. It is critical to avoid the sun in the weeks following your procedure and healing takes anywhere from 7-14 days. Dr. Wallace and his aesthetician will provide you with specific instructions and products to help your skin heal faster and optimize your results. You will also have complimentary skin care services to prepare your skin in advance and to maintain your results following your treatment. At about 3 weeks following J-Ablate™, most patients are back to normal wearing makeup, although some pinkness can remain for up to 3 months.
Is Ablative Right For Me?
J-Ablate™, like most resurfacing procedures, should only be performed on men and women of relatively fair skin, referred to as Fitzpatrick skin types of 1, 2, and 3. Typically, patients who have a dark complexion, such as Latino and African Americans, are not candidates for this type of procedure. Dr. Wallace will let you know and make alternative recommendations if needed.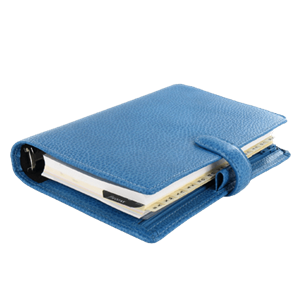 ™ - Service Mark Registration Pending