The trusted medical team at Fleming Island Plastic Surgery can help you with a variety of post massive weight loss solutions. At our plastic surgery facility, Dr. William Wallace offers several cosmetic surgery procedures that can radically change the size, shape, and appearance of the body after weight loss. Losing a significant amount of weight is an amazing achievement. However, those who have lost a great deal of weight may find that their skin has lost its tightness and elasticity and is not able to conform to their new, smaller frame. Dr. Wallace consults with patients to discuss which procedures are most beneficial to them, and how he can contour their body to conform to their new slim shape.
Reviews
"Dr. Wallace is one of the most caring and talented doctors I have ever met. And as a paraplegic I have worked with quite a few."
- S. /
Healthgrades /
Jul 10, 2017
"I had a amazing experience at Fleming Island Plastic Surgery! The girls at the front are so sweet, and Dr. Wallace was awesome! He made me feel very comfortable and excited for my cosmetic surgery. He did an amazing job and I'm in love with the end results. I highly recommend Dr. Wallace & FIPS ?"
- P.Y. /
Facebook /
Apr 17, 2018
"Very professional!! Dr. Wallace and his staff made me feel comfortable and were very kind. I had zero issues or problems and they accommodated scheduling my surgery. The surgery center was just..."
- A.B. /
Yahoo /
Mar 27, 2018
"Very professional!! Dr. Wallace and his staff made me feel comfortable and were very kind. I had zero issues or problems and they accommodated scheduling my surgery. The surgery center was just down the road from Dr Wallace's office and the care I received after my surgery was amazing. The nurses were so kind and nurturing after I woke up. I received a breast reduction and tummy tuck and Dr Wallace did an amazing job! I'm still recovering but I can't believe it's my body when I look down!"
- A.B. /
Yelp /
Mar 27, 2018
"From the moment I had my consultation January of 2018, I knew Dr. Wallace was the surgeon I wanted for my mommy makeover. He didn't try to be a sales man, he wasn't pushy or tried convincing me about what I should have done, he gave me the information I needed to make an informed decision!! I went to Dr Wallace wanting to have a tummy tuck, breast lift and vaginal tightening. Dr Wallace explained each procedure to me in full detail. He also informed me of alternative vaginal ...tightening procedures that weren't as invasive as surgery, that's how thorough he is. I had little knowledge of these other options, so, he told me to do some research and come back in 2 weeks to see him, so that I could have time to make sure what was right for me. By the time I went back to my 2 wk follow-up, I knew for a fact the surgery was right for me. So, I scheduled my surgery and on 3/19/18 I had my tummy tuck with lipo; breast lift and vaginal tightening and omg, am I glad that I did it!! I look absolutely amazing!!! I am 2 days post op and I stop looking at myself. I'm nit in a lot of pain, the pain meds are working great and everyone is marveling about how amazing I look!! I cant stop sending pictures to all my friends showing off my amazing new body. Oh and btw, I breast looks like I have implants in them, that's how amazing it looks!! It's evident that Dr Wallace loves what he does, he is very knowledgeable and takes pride in his craft!!"
- T.T. /
Facebook /
Mar 20, 2018
Previous
Next
Weight loss patients will consider after weight loss surgery to correct or enhance one or more of the following conditions:
Deflated and sagging breasts with nipples that point downward
Loose and hanging skin on the abdomen
Excess skin and pockets of fat on the hips
Excess and deflated skin on and under the buttocks
Loose and hanging skin around the knees and inner thighs
Hanging skin on the underside of the arms ("bat wings")
Loose and hanging skin on the neck ("turkey neck")
After weight loss surgery is performed under general anesthesia in an accredited surgical facility. Patients are usually required to spend the night in the hospital so they can be monitored. The recovery following this surgery can be a slow process. While the post-surgical results can be life-changing for many weight loss patients, scarring is an unfortunate part of this process. Every attempt is made during surgery to minimize scarring as much as possible. Patients should adhere to a healthy lifestyle so that the results achieved through surgery are not compromised.
The goal of after weight loss surgery is to reduce the amount of loose skin that collects and hangs on the body and to lift the body part, so it appears tighter. Multiple areas of the body may need to be addressed, depending on the needs of each patient. Most surgeons will group body parts together and stage them in multiple surgeries. Doing so helps reduce the risk of complications, such as blood loss and infection. Examples of this grouping include:
Upper body (Liposuction, breast lift, tummy tuck, arm lift)
Lower body (Liposuction, butt lift, thigh lift, lower body lift)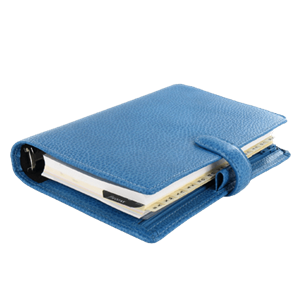 Plan Your Procedure
Average Cost

$10,000

-

$15,000
Contact Us
After Weight Loss Surgery FAQs
Common body parts that may need skin reduction surgery include the abdomen, buttocks, upper thighs, breasts, arms and neck. The breasts and abdomen are among two of the most popular areas addressed. A large majority of individuals will address the breasts (with a breast lift), and the tummy (with a tummy tuck) in a single surgery. As you lose weight, you will notice which areas are most concerning, and you can begin discussing cosmetic surgery with your plastic surgeon.
Most plastic surgeons require patients to be at or near their goal weight before moving forward with this surgery. However, this isn't always the case. Sometimes, removing the loose skin is all it takes to accelerate the loss of the final pounds—especially if the loose skin is getting in the way of exercise and mobility.
Will Insurance Cover the Cost?
In most cases, no. Insurance companies consider this surgery to be cosmetic, and they usually do not cover any of the surgical expenses. However, each surgical case is different and may have a special circumstance. Our billing coordinator works to provide accurate estimates and thoroughly checks the benefits of each provider.
Related Procedures