Men and women desiring a shapelier, tighter buttocks may consider a surgical butt lift to achieve these results. Butt lifts are performed to remove loose and wrinkling skin that can reside under the butt cheeks, most often related to weight loss, aging, and gravity. Fleming Island plastic surgon, Dr. William Wallace incorporates the latest surgery skills to remove excess skin and tighten the underlying tissue so that the butt appears lifted, tighter, and more toned. Some candidates may also feel that their butt appears deflated, even after a butt lift. In this case, Dr. Wallace can discuss other options create a fuller appearance. One option is to perform a fat transfer along with the surgical lift. Both treatments can be discussed in detail during the initial consultation.
Reviews
"Dr Wallace is wonderful. He explains everything and then makes it happen. No surgery is a fun process, but having a doctor who pays attention to your needs makes it a lot easier. When was the last time you had your doctor's private cell phone number? I am soooo happy with my smaller chest . I should have done it years ago! Thanks Doc!"
- E.S. /
Facebook /
Jan 24, 2018
"Dr. Wallace is one of the most caring and talented doctors I have ever met. And as a paraplegic I have worked with quite a few."
- S. /
Healthgrades /
Jul 10, 2017
"Fantastic Experience - Excellent Care! Dr Wallace was very skilled and exceeded my expectations. The staff was also a pleasure and treated me with care and kindness. Dr Wallace performed my explant surgery (implant removal) and total capsulectomy."
- D. /
RealSelf /
Jan 13, 2018
"I love Dr. Wallace - Dr. Wallace is the best. He takes time with his patients and treats them as if they were his family. He explains everything about your procedure and what to expect. He answers all your questions. I highly recommend Dr. Wallace to anyone who is looking to be a better you."
- J.4. /
RealSelf /
Jan 04, 2018
"Excellent Doctor! - Excellent! Dr Wallace is a very kind, gentle doctor. I wait until I visit my daughter in Florida to get anything done, I don't trust anyone else to do my injectables. I had Kybella and Voluma done and it still looks good and I'm very pleased with the results. He has taken years off my appearance without looking like I have had anything done! I would highly recommend him to anyone!"
- D. /
RealSelf /
Oct 24, 2017
Previous
Next
During a traditional butt lift procedure, incisions will be made under the butt cheeks along the natural fold where the butt meets the upper thighs. Any hanging, loose skin will be trimmed away and the remaining skin and underlying tissue will be pulled tight to a new position. The incisions are closed with sutures. Once the incisions heal, the scars left behind will be somewhat inconspicuous because of where they reside. It is important to note that liposuction is sometimes a part of this procedure if excess fat is also a concern.
Butt lift surgery is an outpatient procedure that is performed under general anesthesia at an accredited surgical facility. The entire surgery typically takes about 2 hours to complete. Swelling and bruising will be evident for the first several months, but once this subsides patients are usually able to see the surgical results. It could take from 6 months up to a full year for the final results to take shape.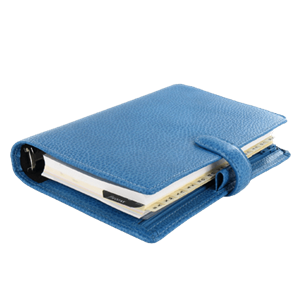 For patients who have hanging and loose skin or wrinkles under the buttocks, a butt lift will be necessary. Liposuction is a fat removal procedure. If the skin tone and laxity around the buttocks is healthy, and excess fat is the problem, liposuction may be recommended.
What About Butt Implants?
Butt augmentation surgery using implants is yet another option to consider. This procedure provides extra height and volume, but uses a silicone butt implant to achieve these results. Between butt implants, the Brazilian butt lift using a fat transfer, and a traditional butt lift, patients have many alternatives to choose from in order to meet their aesthetic goals. It is important to discuss the advantages and disadvantages of each technique with us so that the desired results can be attained safely.
Weight Gain After Surgery?
Weight gain could compromise your new, enhanced figure. For the best long-term results, patients should maintain a healthy diet and exercise routine.
Scarring is a part of this procedure. However, an experienced cosmetic surgeon will work to minimize the scarring as much as possible. During surgery, the incisions are usually placed within the natural folds on the underside of the buttocks, which helps keep them inconspicuous. For the most part, the scars from this procedure will be easily concealed with undergarments or a bathing suit.