As we age, wrinkling and sagging of the skin occurs over most of our body. In some areas, this sagging can be particularly unsightly, reducing a person's confidence and self-esteem. For example, many women report saggy and/or wrinkly skin under their upper arms (in the triceps area) no matter how much they build muscle tone. Tightening of the arm skin has long been an issue requiring long, prominent scars from having skin excised during a procedure called brachioplasty. Many patients were not willing to trade the unsightly scars to get rid of the flabby skin. Now, using Renuvion™/J-Plasma® technology, we can perform a procedure called Renuvion™ and use small incisions to tighten the skin in this area without long, ugly incisions and associated scarring.
Renuvion™ is performed using VASER® ultrasound energy and J-Plasma® helium energy to tighten the soft tissues below the skin. Unlike traditional lasers, J-Plasma® energy can be administered under the skin (subcutaneously) because it uses energized helium to create a plasma energy field (75% less of the thermal load of a CO2 laser). When introduced under the skin, it causes immediate and often dramatic skin tightening. There is no significant scarring because only 3-5 very small incisions (~5 millimeters in size) are needed. The entire procedure is done with local anesthetic and IV sedation and usually takes less than an hour and the recovery can be as short as three-five days.
Reviews
"Dr. Wallace is one of the most caring and talented doctors I have ever met. And as a paraplegic I have worked with quite a few."
- S. /
Healthgrades /
Jul 10, 2017
"I had a amazing experience at Fleming Island Plastic Surgery! The girls at the front are so sweet, and Dr. Wallace was awesome! He made me feel very comfortable and excited for my cosmetic surgery. He did an amazing job and I'm in love with the end results. I highly recommend Dr. Wallace & FIPS ?"
- P.Y. /
Facebook /
Apr 17, 2018
"Very professional!! Dr. Wallace and his staff made me feel comfortable and were very kind. I had zero issues or problems and they accommodated scheduling my surgery. The surgery center was just..."
- A.B. /
Yahoo /
Mar 27, 2018
"Very professional!! Dr. Wallace and his staff made me feel comfortable and were very kind. I had zero issues or problems and they accommodated scheduling my surgery. The surgery center was just down the road from Dr Wallace's office and the care I received after my surgery was amazing. The nurses were so kind and nurturing after I woke up. I received a breast reduction and tummy tuck and Dr Wallace did an amazing job! I'm still recovering but I can't believe it's my body when I look down!"
- A.B. /
Yelp /
Mar 27, 2018
"From the moment I had my consultation January of 2018, I knew Dr. Wallace was the surgeon I wanted for my mommy makeover. He didn't try to be a sales man, he wasn't pushy or tried convincing me about what I should have done, he gave me the information I needed to make an informed decision!! I went to Dr Wallace wanting to have a tummy tuck, breast lift and vaginal tightening. Dr Wallace explained each procedure to me in full detail. He also informed me of alternative vaginal ...tightening procedures that weren't as invasive as surgery, that's how thorough he is. I had little knowledge of these other options, so, he told me to do some research and come back in 2 weeks to see him, so that I could have time to make sure what was right for me. By the time I went back to my 2 wk follow-up, I knew for a fact the surgery was right for me. So, I scheduled my surgery and on 3/19/18 I had my tummy tuck with lipo; breast lift and vaginal tightening and omg, am I glad that I did it!! I look absolutely amazing!!! I am 2 days post op and I stop looking at myself. I'm nit in a lot of pain, the pain meds are working great and everyone is marveling about how amazing I look!! I cant stop sending pictures to all my friends showing off my amazing new body. Oh and btw, I breast looks like I have implants in them, that's how amazing it looks!! It's evident that Dr Wallace loves what he does, he is very knowledgeable and takes pride in his craft!!"
- T.T. /
Facebook /
Mar 20, 2018
Previous
Next
The downtime associated with Renuvion™ can vary depending on how large of an area is done however, most patients need only between 3-5 days. A post-surgical garment will be worn following surgery as well but that should limit your activity.
Yes! Unlike some other devices that only provide minimal improvements, Renuvion™ results in immediate skin tightening with additional tightening lasting from 2-4 weeks. Our patients are amazed by the results! Dr. Wallace sees results similar to traditional surgical techniques that would leave much larger scars. That's what makes Renuvion™/J-Plasma® so great.
Because this procedure is usually performed using local numbing and IV sedation, the cost is considerably lower than alternative or traditional procedures. Ultimately, the cost will depend on the size of the area being treated.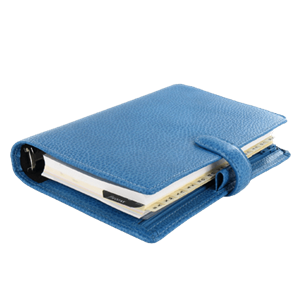 Plan Your Procedure
Average Cost

$2,000

-

$5,000
Contact Us
™ - Service Mark Registration Pending