Experienced Fleming Island plastic surgeon, Dr. William Wallace, works with many men and women who wish to enhance specific areas of their body. There are both surgical and nonsurgical body contouring procedures available at Fleming Island Plastic Surgery. These surgeries trim away and remove excess fat and then tighten loose skin for a natural looking lift to areas that have been impacted by weight loss, pregnancy, or aging. The latest technologies enables Dr. Wallace to perform body contouring procedures that produce stunning results. All the available options are discussed in detail during a patient's consultation.
Reviews
"Dr. Wallace is one of the most caring and talented doctors I have ever met. And as a paraplegic I have worked with quite a few."
- S. /
Healthgrades /
Jul 10, 2017
"I had a amazing experience at Fleming Island Plastic Surgery! The girls at the front are so sweet, and Dr. Wallace was awesome! He made me feel very comfortable and excited for my cosmetic surgery. He did an amazing job and I'm in love with the end results. I highly recommend Dr. Wallace & FIPS ?"
- P.Y. /
Facebook /
Apr 17, 2018
"Very professional!! Dr. Wallace and his staff made me feel comfortable and were very kind. I had zero issues or problems and they accommodated scheduling my surgery. The surgery center was just..."
- A.B. /
Yahoo /
Mar 27, 2018
"Very professional!! Dr. Wallace and his staff made me feel comfortable and were very kind. I had zero issues or problems and they accommodated scheduling my surgery. The surgery center was just down the road from Dr Wallace's office and the care I received after my surgery was amazing. The nurses were so kind and nurturing after I woke up. I received a breast reduction and tummy tuck and Dr Wallace did an amazing job! I'm still recovering but I can't believe it's my body when I look down!"
- A.B. /
Yelp /
Mar 27, 2018
"From the moment I had my consultation January of 2018, I knew Dr. Wallace was the surgeon I wanted for my mommy makeover. He didn't try to be a sales man, he wasn't pushy or tried convincing me about what I should have done, he gave me the information I needed to make an informed decision!! I went to Dr Wallace wanting to have a tummy tuck, breast lift and vaginal tightening. Dr Wallace explained each procedure to me in full detail. He also informed me of alternative vaginal ...tightening procedures that weren't as invasive as surgery, that's how thorough he is. I had little knowledge of these other options, so, he told me to do some research and come back in 2 weeks to see him, so that I could have time to make sure what was right for me. By the time I went back to my 2 wk follow-up, I knew for a fact the surgery was right for me. So, I scheduled my surgery and on 3/19/18 I had my tummy tuck with lipo; breast lift and vaginal tightening and omg, am I glad that I did it!! I look absolutely amazing!!! I am 2 days post op and I stop looking at myself. I'm nit in a lot of pain, the pain meds are working great and everyone is marveling about how amazing I look!! I cant stop sending pictures to all my friends showing off my amazing new body. Oh and btw, I breast looks like I have implants in them, that's how amazing it looks!! It's evident that Dr Wallace loves what he does, he is very knowledgeable and takes pride in his craft!!"
- T.T. /
Facebook /
Mar 20, 2018
Previous
Next
Body contouring surgery can reshape, tighten and rejuvenate almost any area of the body, creating a newer, sleeker contour. In many cases, liposuction will be included during surgery. Common areas addressed include the neck, arms, breasts, abdomen, hips, buttocks, knees and thighs. During the initial consultation, the areas of the body that cause concern will be assessed and a surgery plan will be discussed. Some procedures may be combined into one surgery. For some individuals, in order to achieve the desired results, multiple surgeries may need to be staged over time.
All body contouring procedures are performed under general anesthesia at an accredited surgical facility. The duration of the surgery and the time spent in the hospital will depend on what surgery was performed, as well as how many were combined. While the recovery can be somewhat trying, the majority of patients feel that a new, tighter body is worth it. Patients will notice marked improvement with sagging features, as well as see a smoother skin appearance. Patients should adhere to a healthy lifestyle, and limit sun exposure so the surgical results are not compromised.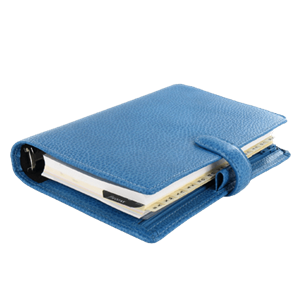 Plan Your Procedure
Average Cost

$4,500

-

$14,500
Contact Us
During the consultation, the surgeon will assess the overall physical health of the patient to determine what procedures should be performed, and how many in a single setting. Depending on how many body parts will be addressed, as well as the extent of the surgeries, certain procedures will be grouped together. In many cases, the upper body will be addressed in one surgery and the lower in another. Staging the procedures helps to reduce the risk of complications such as blood loss and infection, as well as minimize the length of time it takes to recover.
Body contouring is very common amongst weight loss patients. Most plastic surgeons will want the patient to be at or as close to their goal weight as possible. Patients who find it difficult to lose additional pounds because of loose and hanging skin can usually move forward with a skin reduction or body contouring procedure. This takes them over the "hump" and allows them to become more mobile which helps lose the final pounds.
In some degree, yes. A mommy makeover simply groups together certain body contouring procedures to address the most common body parts affected by pregnancy. This usually entails the breast, abdomen, hips and buttocks. While body contouring itself can apply to many other areas on the body, a mommy makeover typically only addresses the areas affected by pregnancy, childbirth and nursing.
Some body contouring procedures will result in scarring. However, the surgeon will make every effort possible to minimize these scars. In most cases, they will be hidden under bathing suit garments and within the natural folds of the skin. Some scarring may be evident, but these will lighten over time. Most patients feel the results of a body contouring procedure are worth it and the scars become secondary.
Related Procedures