Experienced Fleming Island plastic surgeon, Dr. William Wallace, works with many men and women who wish to enhance specific areas of their body. There are both surgical and nonsurgical body contouring procedures available at Fleming Island Plastic Surgery. These surgeries trim away and remove excess fat and then tighten loose skin for a natural looking lift to areas that have been impacted by weight loss, pregnancy, or aging. The latest technologies enables Dr. Wallace to perform body contouring procedures that produce stunning results. All the available options are discussed in detail during a patient's consultation.
Reviews
"This review only contains a rating"
- S.A. /
Facebook /
Jun 05, 2017
"This review only contains a rating"
- Anonymous /
Vitals /
Jun 01, 2017
"This really has nothing to do with plasic surgery, but i just wanted to say that this office rocks! I contacted them about making a donation to the fire fighters that are fighting the west mims fire and they went above and beyond! They are absolutely amazing! Thank you guys so much for your help!!! I will tag you on the delivery of all donations."
- K.K. /
Facebook /
May 11, 2017
"Dr Wallace did my full mommy makeover and I could not be happier. Only a couple weeks post op and I am so thankful I chose FIPS and Dr Wallace. He took the time to answer all my million questions and was always readily available via phone and email for urgent issues. He also did Botox for me and I am thrilled at the result so far! He's an expert and everyone was so professional. Wonderful experience!"
- H.B. /
Facebook /
May 09, 2017
"I'm 30 minutes out of my first fillers and I love it!! Everyone was so kind in the office and Dr Wallace is King. He did an amazing job. Thank you sooooo much??"
- L.M. /
Facebook /
May 02, 2017
Previous
Next
Surgical Procedures

@headingTag>
Body contouring surgery can reshape, tighten and rejuvenate almost any area of the body, creating a newer, sleeker contour. In many cases, liposuction will be included during surgery. Common areas addressed include the neck, arms, breasts, abdomen, hips, buttocks, knees and thighs. During the initial consultation, the areas of the body that cause concern will be assessed and a surgery plan will be discussed. Some procedures may be combined into one surgery. For some individuals, in order to achieve the desired results, multiple surgeries may need to be staged over time.
During/After Surgery

@headingTag>
All body contouring procedures are performed under general anesthesia at an accredited surgical facility. The duration of the surgery and the time spent in the hospital will depend on what surgery was performed, as well as how many were combined. While the recovery can be somewhat trying, the majority of patients feel that a new, tighter body is worth it. Patients will notice marked improvement with sagging features, as well as see a smoother skin appearance. Patients should adhere to a healthy lifestyle, and limit sun exposure so the surgical results are not compromised.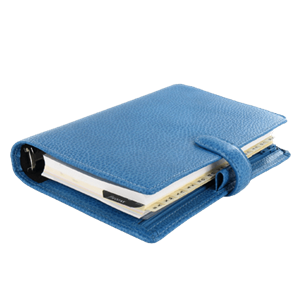 Plan Your Procedure
Average Cost

$4,500

-

$14,500
Contact Us
Body Contouring FAQs

@headingTag>
How Many Procedures?

@headingTag>
During the consultation, the surgeon will assess the overall physical health of the patient to determine what procedures should be performed, and how many in a single setting. Depending on how many body parts will be addressed, as well as the extent of the surgeries, certain procedures will be grouped together. In many cases, the upper body will be addressed in one surgery and the lower in another. Staging the procedures helps to reduce the risk of complications such as blood loss and infection, as well as minimize the length of time it takes to recover.
Weight Loss and Timing?

@headingTag>
Body contouring is very common amongst weight loss patients. Most plastic surgeons will want the patient to be at or as close to their goal weight as possible. Patients who find it difficult to lose additional pounds because of loose and hanging skin can usually move forward with a skin reduction or body contouring procedure. This takes them over the "hump" and allows them to become more mobile which helps lose the final pounds.
Same as Mommy Makeover?

@headingTag>
In some degree, yes. A mommy makeover simply groups together certain body contouring procedures to address the most common body parts affected by pregnancy. This usually entails the breast, abdomen, hips and buttocks. While body contouring itself can apply to many other areas on the body, a mommy makeover typically only addresses the areas affected by pregnancy, childbirth and nursing.
What About Scarring?

@headingTag>
Some body contouring procedures will result in scarring. However, the surgeon will make every effort possible to minimize these scars. In most cases, they will be hidden under bathing suit garments and within the natural folds of the skin. Some scarring may be evident, but these will lighten over time. Most patients feel the results of a body contouring procedure are worth it and the scars become secondary.
Related Procedures