Weight loss is considered an exciting achievement for men and women, especially those who have lost a considerable amount of weight. Sometimes, weight loss or years of weight fluctuations can have a negative impact on the skin, especially the arms where the underside may become loose and sagging. Age, genetics, and gravity also attribute to loose skin in the arm region. Fleming Island, FL plastic surgeon, Dr. William A. Wallace offers brachioplasty surgery (also known as arm reshaping or an arm lift) to patients who wish to have tighter arms and arms that appear more contour. According to the American Society of Plastic Surgeons, arm lifts are among the top 5 cosmetic procedures performed after weight loss. Patients who have sagging skin under the arm would need to consider surgery to remove the loose skin deformity. The outcomes after an arm lift are both natural looking and exciting for our patients. For many, it is one of the final steps in the transformation process after their weight loss journey.
Reviews
"Dr. Wallace is one of the most caring and talented doctors I have ever met. And as a paraplegic I have worked with quite a few."
- S. /
Healthgrades /
Jul 10, 2017
"I had a amazing experience at Fleming Island Plastic Surgery! The girls at the front are so sweet, and Dr. Wallace was awesome! He made me feel very comfortable and excited for my cosmetic surgery. He did an amazing job and I'm in love with the end results. I highly recommend Dr. Wallace & FIPS ?"
- P.Y. /
Facebook /
Apr 17, 2018
"Very professional!! Dr. Wallace and his staff made me feel comfortable and were very kind. I had zero issues or problems and they accommodated scheduling my surgery. The surgery center was just..."
- A.B. /
Yahoo /
Mar 27, 2018
"Very professional!! Dr. Wallace and his staff made me feel comfortable and were very kind. I had zero issues or problems and they accommodated scheduling my surgery. The surgery center was just down the road from Dr Wallace's office and the care I received after my surgery was amazing. The nurses were so kind and nurturing after I woke up. I received a breast reduction and tummy tuck and Dr Wallace did an amazing job! I'm still recovering but I can't believe it's my body when I look down!"
- A.B. /
Yelp /
Mar 27, 2018
"From the moment I had my consultation January of 2018, I knew Dr. Wallace was the surgeon I wanted for my mommy makeover. He didn't try to be a sales man, he wasn't pushy or tried convincing me about what I should have done, he gave me the information I needed to make an informed decision!! I went to Dr Wallace wanting to have a tummy tuck, breast lift and vaginal tightening. Dr Wallace explained each procedure to me in full detail. He also informed me of alternative vaginal ...tightening procedures that weren't as invasive as surgery, that's how thorough he is. I had little knowledge of these other options, so, he told me to do some research and come back in 2 weeks to see him, so that I could have time to make sure what was right for me. By the time I went back to my 2 wk follow-up, I knew for a fact the surgery was right for me. So, I scheduled my surgery and on 3/19/18 I had my tummy tuck with lipo; breast lift and vaginal tightening and omg, am I glad that I did it!! I look absolutely amazing!!! I am 2 days post op and I stop looking at myself. I'm nit in a lot of pain, the pain meds are working great and everyone is marveling about how amazing I look!! I cant stop sending pictures to all my friends showing off my amazing new body. Oh and btw, I breast looks like I have implants in them, that's how amazing it looks!! It's evident that Dr Wallace loves what he does, he is very knowledgeable and takes pride in his craft!!"
- T.T. /
Facebook /
Mar 20, 2018
Previous
Next
During arm lift surgery, an incision is made along the inner arm, from the armpit down towards the elbow. Once this incision has been made, liposuction may be used to remove excess fat, and any loose skin will be trimmed away. Depending on the extent of the surgery, a draining tube may be placed to help control bleeding. In patients with excessive drooping, where there is looseness within the internal tissue structures, a tightening technique will be used internally. These surgical efforts will result in a smaller circumference of the upper arm.
Brachioplasty is performed under general anesthesia in an accredited surgical facility and typically takes around 2 hours to complete. It is considered an outpatient procedure. If this surgery is combined with another body contouring procedure, then the patient may be required to stay overnight in the hospital. Following surgery, the arm should be kept elevated to help control swelling and promote circulation. Patients will experience a slow return of normal function. Arm and hand strength, specifically, will be weak for the first several weeks as the internal tissues heal.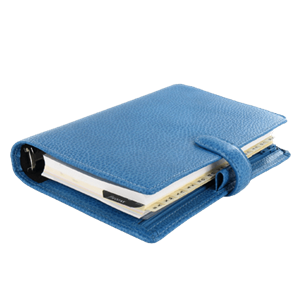 Plan Your Procedure
Recovery Time

X days
Contact Us
Patients that have excess fat inside their arms may be candidates for liposuction, but arm lift patients typically do not have excess fat as their primary problem. These individuals have excessive sagging and loose, hanging skin. The only way to correct this problem is through a brachioplasty procedure. Patients who have relatively good skin tone but also have excess fat in the arms can sometimes achieve their desired results with an exercise and diet regime that incorporates the use of weights.
It's important that patients understand scarring is a part of this procedure. It is recommended that patients avoid sun exposure during the first year to protect the incisions from any additional discoloration. Most patients believe the scars are a small trade-off for a new, shapelier arm. We will discuss scar care to help assist in the healing process.
It is common for arm lift patients to combine this surgery with another procedure. Some common techniques often combined during what is known as an "upper body lift" include liposuction, abdominoplasty (tummy tuck) and breast surgery (breast lift). During your consultation, each surgery will be discussed and recommendations will be made on whether these procedures should be done at the same time.

An arm lift is performed to remove hanging skin and fat. The only way to build muscle is through strength training. Following surgery, once the arms are fully healed, patients can resume exercise and weight training. This is a great way to add shape to the arms by toning and strengthening them.