Until now, in order to tighten the loose skin on the stomach area, an abdominoplasty (tummy tuck) was the only option. Like with most skin excision surgeries, a tummy tuck leaves the patient with a fairly significant scar and requires a fairly long recovery time. Once again, by administering the cool Helium under the skin with the J-Plasma® device patients see significant improvements in skin laxity with almost no scarring. The AbdominoPlasma™ procedure is an alternative option to tummy tuck especially for women who don't have a lot of fat or excessive laxity of their abdominal muscles but still have some loose skin that accumulates as they age or as the result of child birth. Only a few small incisions are made and the plasma is administered under the skin. Before AbdominoPlasma™, a traditional surgical tummy tuck or mini tummy tuck used to be needed to deal with simple skin laxity which resulted in large scars and a much longer recovery time. On the hand, patients undergoing AbdominoPlasma™ report little to no pain (more often described at discomfort), are thrilled they do not have drains, are often surprised at the first post op when they see the very small incisions, and recover in about the same time as with liposuction.
The procedure includes Vaser™ liposuction for fat reduction and then delivery of the plasma form of Helium below the skin using the J-Plasma device resulting in immediate and dramatic skin tightening. With this combination, we have seen up to 60% reduction in patients' pannus formation, which is the overhanging skin of the lower abdomen. Using J-Plasma either alone or in combination with Vaser® liposuction can be particularly effective following significant weight loss.
Reviews
"This review only contains a rating"
- A.C. /
Facebook /
Dec 01, 2017
"Dr. Wallace is one of the most caring and talented doctors I have ever met. And as a paraplegic I have worked with quite a few."
- S. /
Healthgrades /
Jul 10, 2017
"Excellent Doctor! - Excellent! Dr Wallace is a very kind, gentle doctor. I wait until I visit my daughter in Florida to get anything done, I don't trust anyone else to do my injectables. I had Kybella and Voluma done and it still looks good and I'm very pleased with the results. He has taken years off my appearance without looking like I have had anything done! I would highly recommend him to anyone!"
- D. /
RealSelf /
Oct 24, 2017
"First class office. Dr. Wallace has been a miracle man in my life recently. When another Dr. Doesn't do what's expected of them as a Dr and another has to come in and re do his work, there no one I'd rather have then Dr. wallace. You will be in great hands with this man."
- C.W. /
Facebook /
Oct 20, 2017
"Excellent, kind caring doctor! Very skilled doctor and the only one I would trust for my injectables!"
- D.R. /
Google /
Oct 15, 2017
Previous
Next
The discomfort varies for each individual. A combination of topical numbing cream, local anesthetic, and IV sedation can be used to eliminate pain during the procedure. Afterward, you can expect some soreness and discomfort, but in comparison to traditional techniques, the pain level is significantly reduced.
We understand that any time a patient considers having cosmetic surgery, the cost is a concern. Dr. Wallace offers complimentary consultations and your exact cost will be determined after an initial assessment of your individual needs and desires. The prices listed below are to give you a general idea of what the cost could be.
J-Plasma Tummy Tuck Alternative $3000 - $6000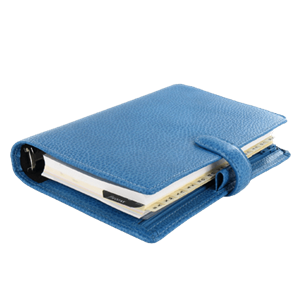 Plan Your Procedure
Procedure Recovery Location

In Home
Contact Us
™ - Service Mark Registration Pending